Product description: SonoffT1EU1C-TX- Touch Wall Switch - WiFi - 1 channel.
Sonoff touch light control switch,it is alsopossibleto control the lighting with smartphoneand433 MHzradio remote controlapplications. The module is equippedwith 1control channel.TXversion is a new, improved version of the SonoffT1switch, inthenew version, the operation of the switch's touch fields and general appearancehas been improved. The front panel of the device is made of tempered glass, which increases its durability, and the touch fields themselves are illuminated to allow them to be located in dark rooms.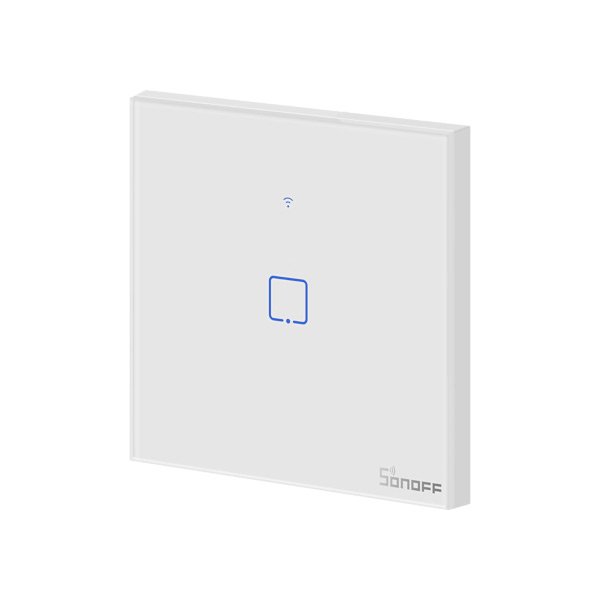 The RF remote control is not part of the set.
Wireless operation of the Sonoff switch
The device can also be managed using wireless transmissions by means of a radio remote control, which unfortunately is not part of the set, and by means of applications for smartphones equipped with Android and iOS systems - eWeLink. The application allows us to remotely issue commands to turn the lighting on and off, as well as to prepare schedules that will allow us to determine specific times when the lighting will switch on or off automatically. The device is connected to the cloud and sends information about its status to it, so we can manage the lighting from any place. The device will also work without Internet access and will allow us to manage it via LAN. The switch is also compatible withAmazon Alexadevices and devices based onGoogle Assistant, which allows you to control the lighting usingvoice commands.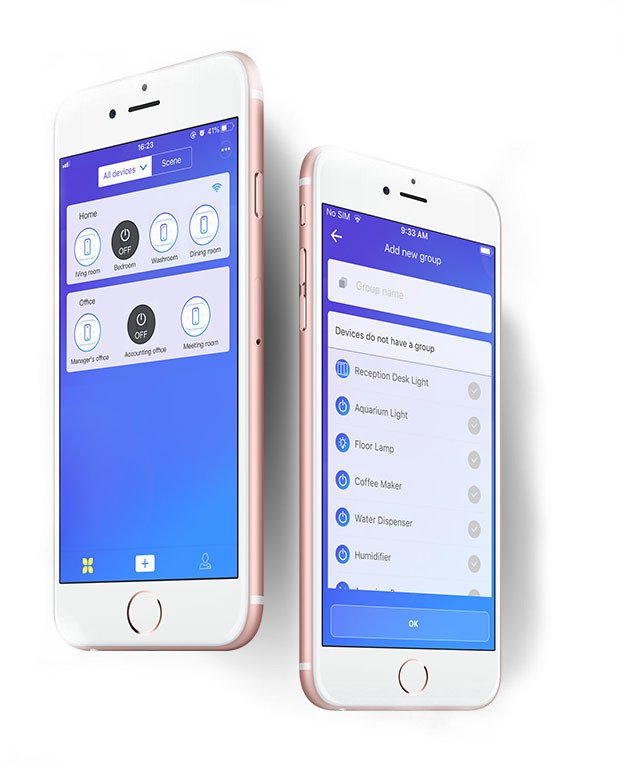 Application on iOS.
Differences between T0 and T1 models
T1EU1C-TX switch specifications
Voltage: 100 to 240 V AC
Power: 1 A per channel
Number of control channels: 1
Remote control: RF 433 MHz remote control
WiFi standard: 802.11 b/g/n
WiFi frequency: 2.4 GHz
The material of the workmanship: PC V0 and tempered glass on the front panel
Dimensions: 86 x 86 x 35 mm