Product description: Sonoff RF Bridge - RF 433MHz / WiFi
Sonoff RF Bridge allows you to control devices communicatingover433 MHz via WiFiusingthe eWeLink application. It allows to operate 4 blocks of 4 channels each, maximum 16channels.With the bridge you can control alarm devices, light switches and other devices using the 433 MHz radio communication standard from your phone or tablet.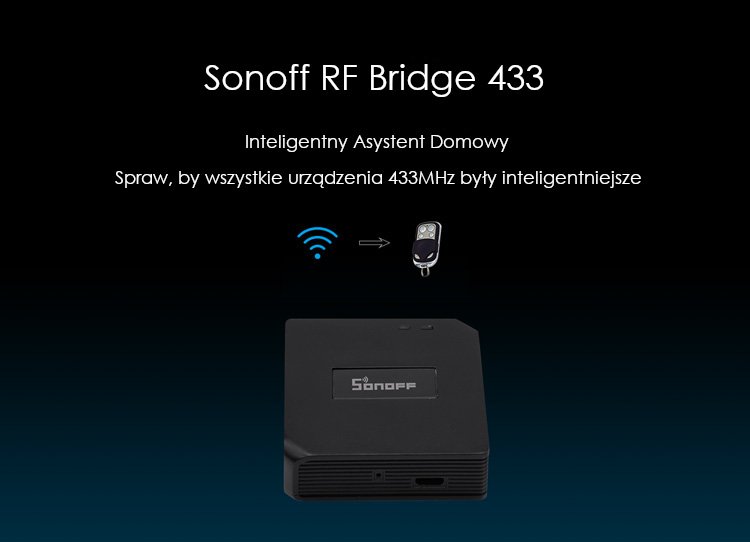 Sonoff RF Bridge.
Sonoff RF Bridge Control
When you add a device to the eWeLink application forAndroidand iOSdevices, you can pairthe 433 MHz RF device with the Sonoff RF Bridge and add up to 4 device controls. The eWeLink appis located on the AWS cloudso you can control your device fromanywhere inthe world. You canalso customize scenes and schedulesin the app. The device also works with voice assistantssuch asGoogle Home and AmazonAlexa,soit can be controlled by voice commands.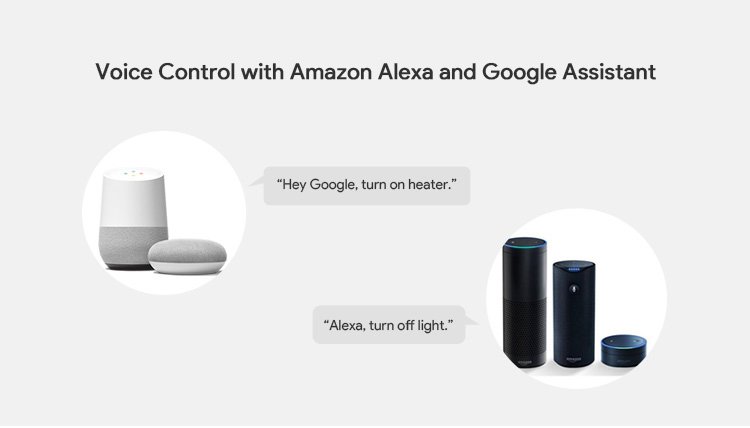 Control with voice commands.
Sonoff Bridge operating principle and installation
The device sends signals received from 433 MHz devices and sends them to the cloud. Sonoff RF Bridge is very easy to install, with just a few clicks and it is ready to go.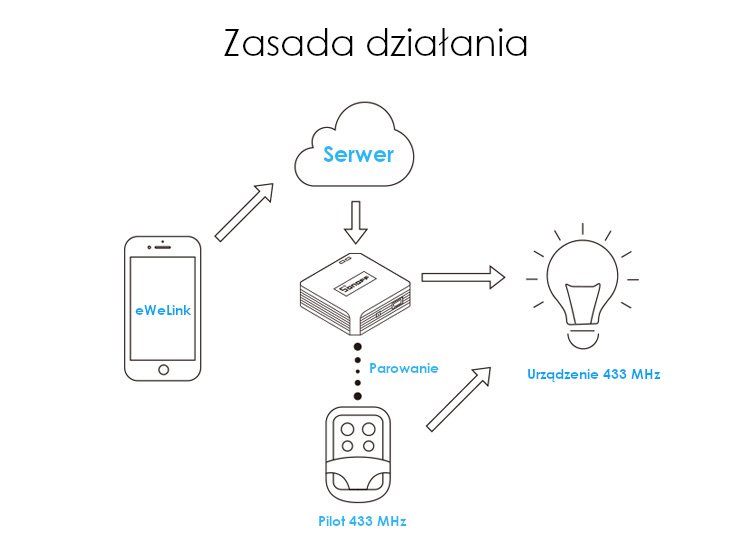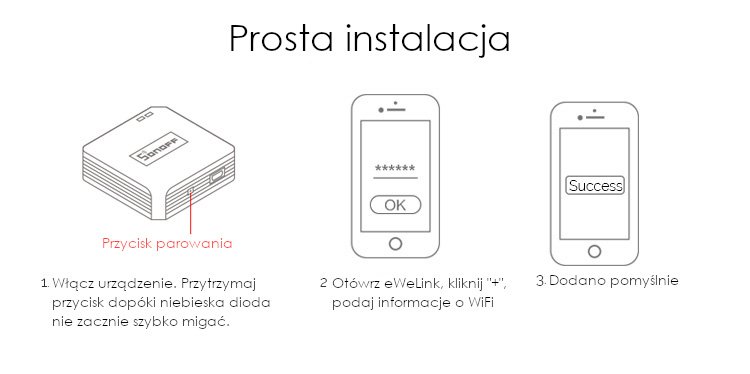 The principle of operation and installation of the Sonoff RF Bridge.
Sonoff RF Bridge specification
Power supply voltage: 5 V - USB
Communication: WiFi 802.11 b/g/n, 433.92 MHz
An encryption mechanism: WPA-PSK / WPA2-PSK
Dimensions: 62 x 62 x 20 mm