Attention!
The product has been discontinued. Check other products in category.
Description
The e-paper display with a diagonal of 7,5" in E-Ink technology with a resolution of 640 x 384 px. Works with a voltage of 3.3 V. Communicates through the SPI interface. Display supports 3 colors: black, white and yellow. This kind of displays can be used for reading e-books and e-journals. The set has HAT shield for Raspberry Pi.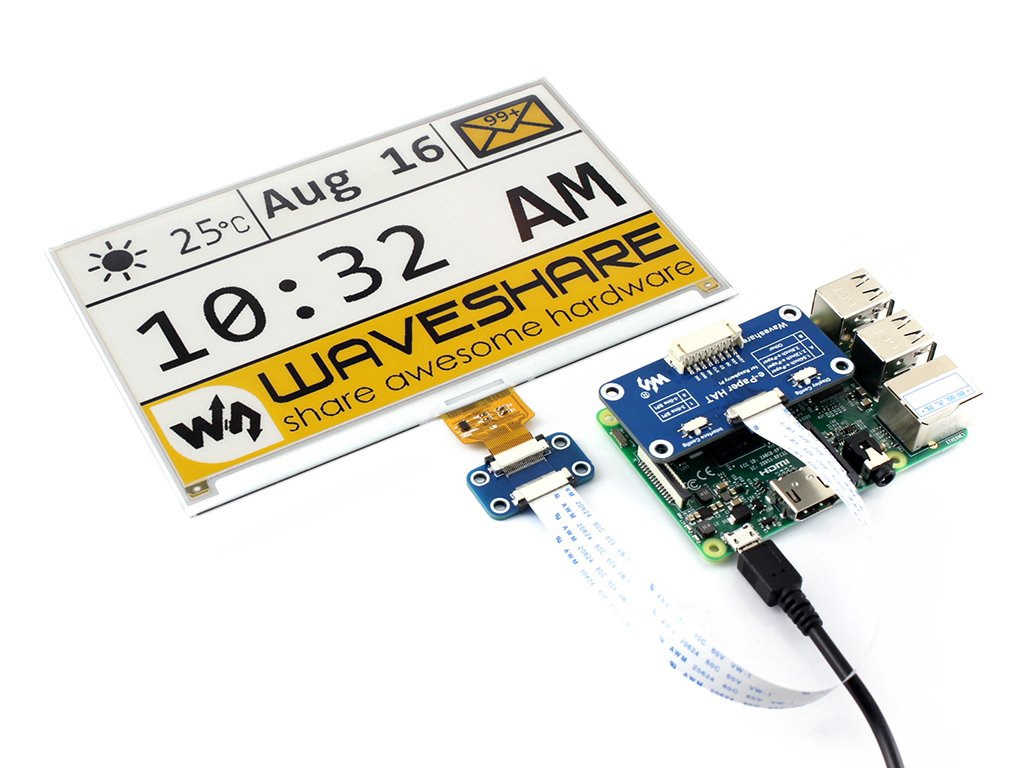 The sale includes display with HAT shield, minicomputer Rasberry Pi must be purchased separately.
To connect the system with the module operating with a voltage of 5 V, for example,the Arduino, you must usea voltage converter.
Pins
The main module has 8-pin connector.
Pin
Description
VCC
Supply voltage: 3.3 V
GND
The ground of the system.
DIN
Pin MOSI of SPI interface.
CLK

Clock pin of the SPI interface.

CS

Chip select is activated 

by

 low status.

DC

Selection data / commands.

High status - data

Low status - commands

RST

External reset is activated by low stat

us

.

BUSY

"Busy" s

tatus' output, activated by the low stat

us

.
Specification
Supply voltage: 3.3 V
Power of supply: 38 mW
Interface: SPI
External dimensions: 111,2 x 170 mm
Display size: 163,2 x 97,92 mm
Pixel: 0,255 x 0,255 mm
Resolution: 640 x 384 px
The gray level: 2
Time of full update: 16 sec
Displayable colors: black, white and yellow
Viewing angle: 170 °