Attention!
The sale of the product has been completed. Check newermodel.
Description
IP camera used in monitoring of apartments, shops, offices etc. It is connected via UTP cable. It has 1080p resolution and built-in IR diodes for night mode. Compatible with Android, iOS and Windows systems. The camera is waterproof, the housing has IP67 rating.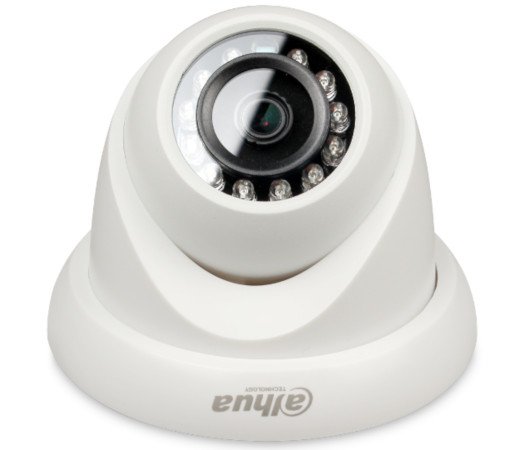 The Dahua camera achieves Full HD resolution. It is equipped with 2.8 mm lens and IR illuminator, providing illumination of the monitored area up to 30m.
Mechanical IR filter ICR
The camera has an infrared filter function, which allows better color reproduction during the day, generates better quality images at night, and has a higher sensitivity.
Software
The device has software for mobile devices. The application enables remote viewing and playback of the recorded image with a selected Dahua device. The application is available in Polish.
SMART PSS software designed to support Dahua devices on PC. The program is equipped with a number of functions necessary for video surveillance.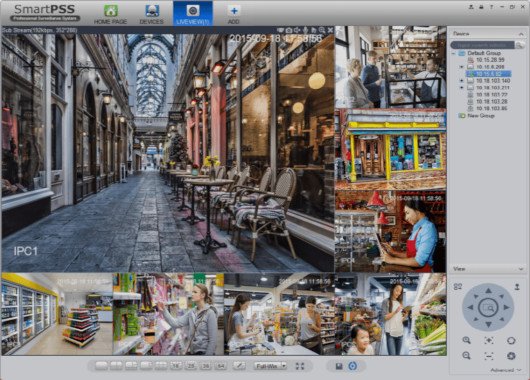 Motion detection
One of the functions of the camera is motion detection. It is performed on the principle of capturing changes in the image, and then combining the recording of the selected channel. This function has many additional features, such as defining the detection field, adjusting appropriate sensitivity of the changes that are responsible for recording.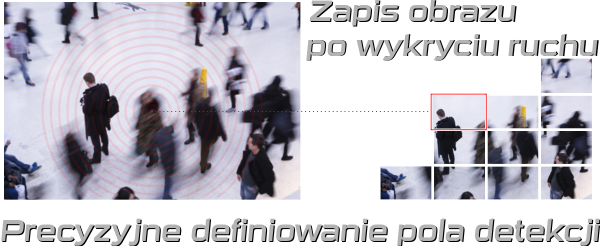 Onvif
Onvif to an organization of CCTV manufacturers focused on the issue of standardization, a common protocol for these devices. Today, the standardis offered in version 2.0 and higher, in the vastmajority of cases it allows for seamless integration of any devices.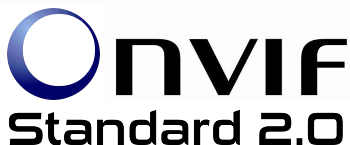 Area of interest (ROI)
This function allows to improve the quality of a selected part of the image and reduce the quality of the rest, thus making better use of the signal processing power and reducing network bandwidth requirements.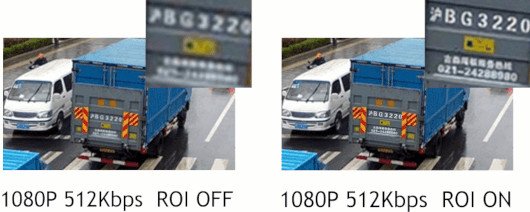 Vertical video format
The camera has options to adjust the orientation of the image from horizontal to vertical to monitor narrow rooms such as corridors.
Dimensions

Specification
Power supply: 12 V PoE (802.3af, class 0)
Standard: TCP / IP
Image sensor: 1/3" CMOS with progressive scan function
Resolution: 3 Mpx
Scanning system: progressive

Signal-to-noise ratio: more than 50 dB

Infrared LED range: up to 30 m
Focal length: 2.8 mm
Aperture: max F2.1
Min. illumination: 0.045

Lux / F2.1 (colour); 0 Lux / F2.1 (infrared on)
Angle of vision: 81°

(92°, 52°)

Compression: H.264

/ H.264B / H.264H / MJPEG

Resolution:

3 Mpx - 2304 x 1296

1080p - 1920 x 1080

720p - 1280

x 720

D1
CIF

Main stream speed

1 - 20 fps - 2304 x 1296
1 - 25/30 fps - 1920 x 1080

Bitrate: from 4 kbit/s

to 8192 bit/s

- H.264
Ethernet: RJ-45 (10/100 Base-T)
Protocol: IPv4 / IPv6

, HTTP, HTTPS, TCP / IP, UDP, UPnP, ICMP, IGMP, RTSP, RTP, MTP, NTP, DHCP, DNS, PPPOE, DDNS, FTP, IP Filter, QoS

Number of users: max 20
Remote viewer: WEB viewer, CMS(DSS

/ PSS) and DMSS

ONVIF
Functions

3D-DNR Digital Noise Reduction
Wide dynamic range of D-WDR lighting
Background light/strong light compensation BLC/HLC
Possibility to change resolution, quality and bandwidth
Motion detection
Configuring the privacy zone

Supported mobile operating systems: iOS, Android, Windows Phone
Operating temperature: -30 °C

to 60 °C

Degree of protection: IP67

Case: metal

Dimensions: Φ108

x 84 mm