Attention!
The product has been discontinued. Check others products incategory.
Description
Miniature Bluetooth locator  in the form of a keychain. It does not have the GPS module. It facilitates the detection of objects, people, cars, etc. It is able to find the missing thing near the phone, and at the other end of the country thanks to a network of users supporting our app. Currently, in Poland the NotiOne signal is received by more than 1000 000 users. The Play version has two new functions:
Sound alarm in the keychain which allows you to find the device in the immediate vicinity
The location of the phone: when pushing down on the notiOne keychain - the phone beeps and thanks to this you can find it (even in silent mode)
How it works?
The locator gives a continuous transmission signal. When the device is near any phone with app NotiOne, its signal will be received and transferred to the server of the manufacturer.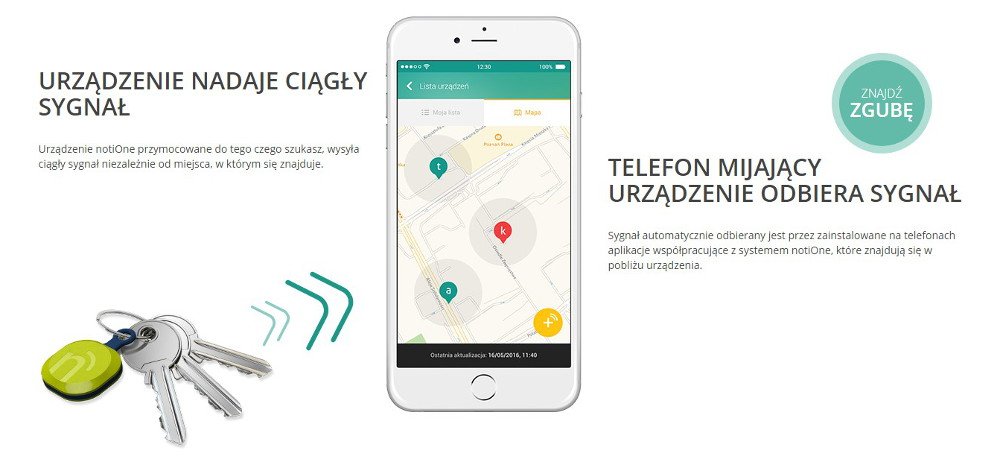 The device must first establish a pairing with your phone which will be able to read its position. For this, you need to download the application NotiOne (on Android or iPhone). After its launch, the locator will be detected. To pair it, you need to shake it vigorously. Detailed information is displayed on the screen of the phone.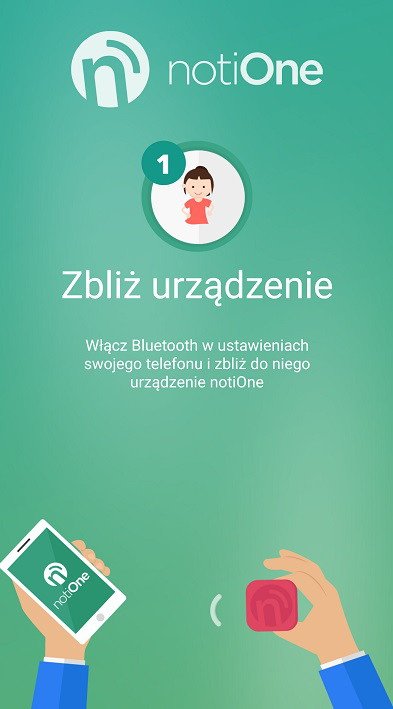 Location information is displayed as a marker on the map. The position can be available for other smartphones. Thus, one locator NotiOne can be watched from many devices.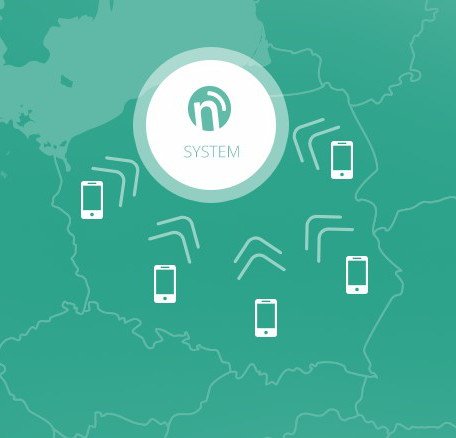 The device is supported by more than 1 million of users across the country!
Keychain NotiOne has many different applications. A special application allows you to search for the device in 3 ways:
Far searching using the map marker: it allows you to search for an object that is many kilometers away from us
Searching near: it allows you to find, for example, lost keys
Alarm of the distance: it notifies you when the locator leaves the range of the application
Sound alarm in the keychain which allows you to find the device in the immediate vicinity
The location of the phone: when pushing down on the keychain notiOne - phone beeps and thanks to that, you can find it (even in silent mode)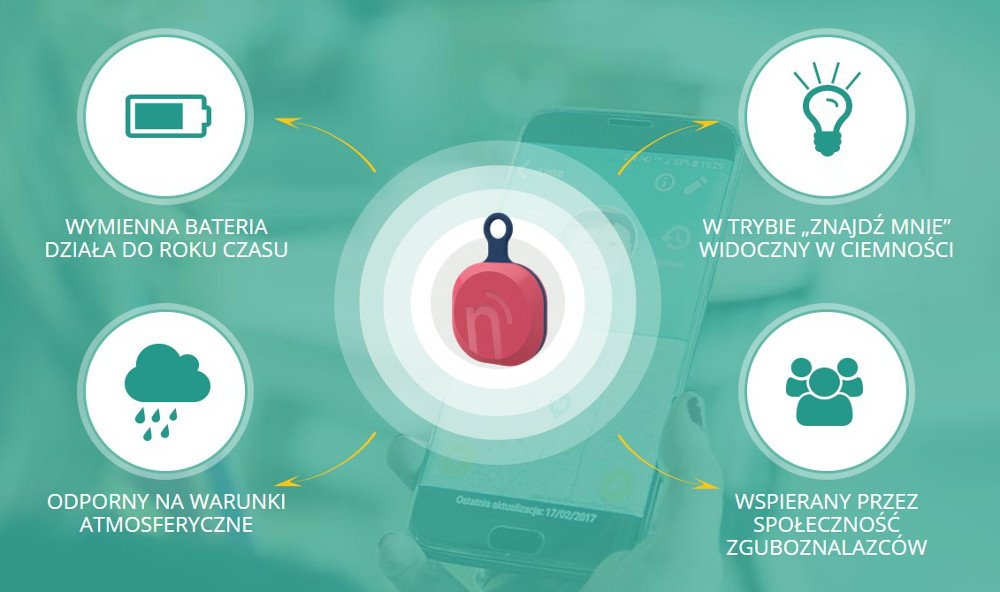 Specification
Locator Bluetooth NotiOne Play
Communication: Bluetooth 4.0+ Low Energy
Built-in buzzer and button
Compatibility:
Range: up to 90 m
Power: battery-CR1632 (included)
Battery time: up to 1 year
Color: black
Dimensions: 27 x 27 x 8.5 mm
Weight: 6 g
Included
Locator NotiOne - black
Battery CR1632
Cardboard packaging with user manual