Attention!
The sale of the product has been completed. Check others in thiscategory.
Description
The strip is used in linefollowerrobotsassensors detecting the track in the form of a black line on a white background. The module consists of three reflective sensors, which contain an IR transmitting diode and a receiver in the form of a phototransistor. The output is digital voltage, which can be read by any microcontrollerincluding Arduino.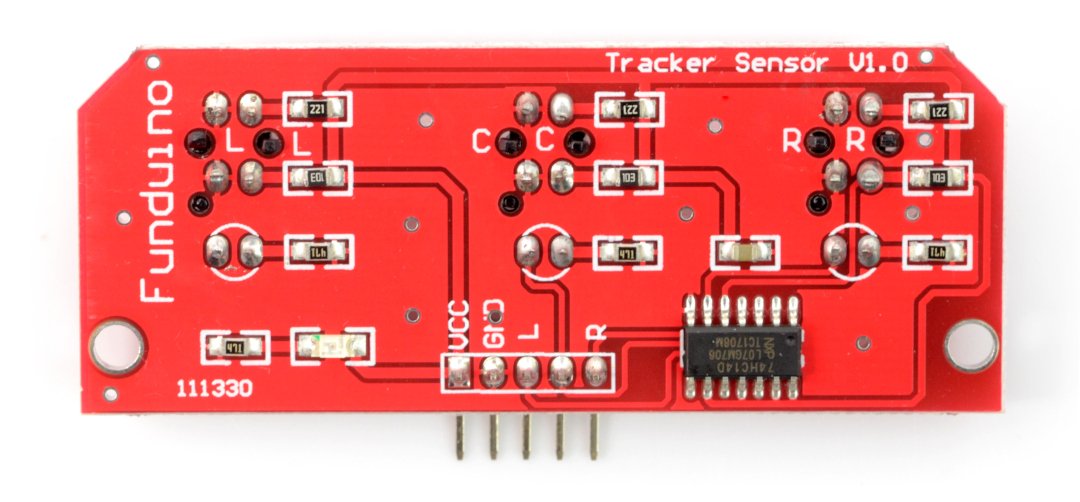 PIN
Description
VCC
Supply voltage 5 V.
GND
The weight of the system.

L

C

R

Output signal.
Specification:
Number of sensors: 3
Power supply voltage: 5 V
Outputs: digital signal
Detection distance: 0 to 20 mm
Dimensions 68 x 29 mm