Attention!
The product has been discontinued. Check other products in category.
Product description: Makeblock - LED Matrix Display 8×16 for mBot
The matrix LED display is great for adding variety to your fun with the mBot educational kit. Your robot will be able to smile, graphically present the time, display data from sensors or show subtitles.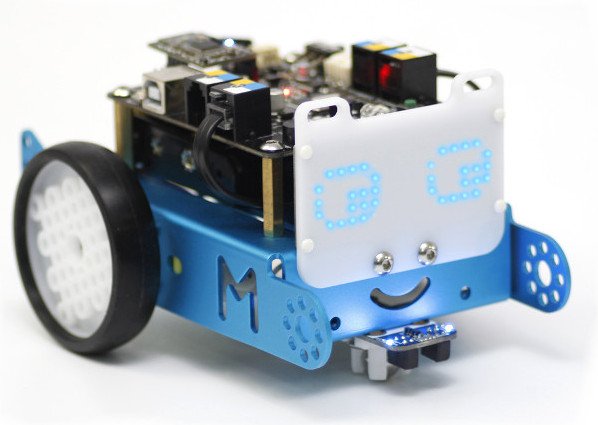 Example of LED display application. We offer other modules for mBot.
Many possibilities thanks to the design
The design of the Makeblock LED matrix display allows each of the 128 blue LEDs to be programmed separately, giving you a range of possibilities. This is facilitated by the built-in graphics editor in the mBlock environment. Extend the capabilities of your mBot or simply make it look more attractive.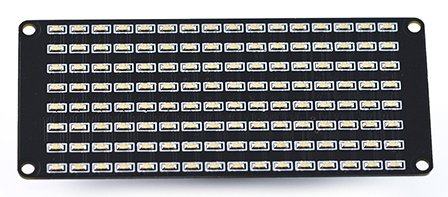 Matrix LED module.
Makeblock display specifications
128 individually programmable blue LEDs with acrylic diffuser screen
LED array: 8 x 16
Supply voltage: 5 V DC
Dimensions: 73 x 32 x 20 mm
I2C communication interface
Included:
8 x 16 Matrix LED display - 1 pc.
Acrylic board - 1 pc.
RJ25 cable - 1 pc.
Plastic pin R2064 - 8 pcs.