Attention!
The product has been discontinued. Check other products in category.
Description
EL Home WS-05H1module allows remote turn-on of two independent electric devicesand creating schedules. Communication viaWi-Finetwork. It has light signalisation. Maximum load of1300W per channel. The module uses the eWeLink smartphone app supported by iOS and Android. EL Home WS-05H1 relay will make a great addidtion to your smart home.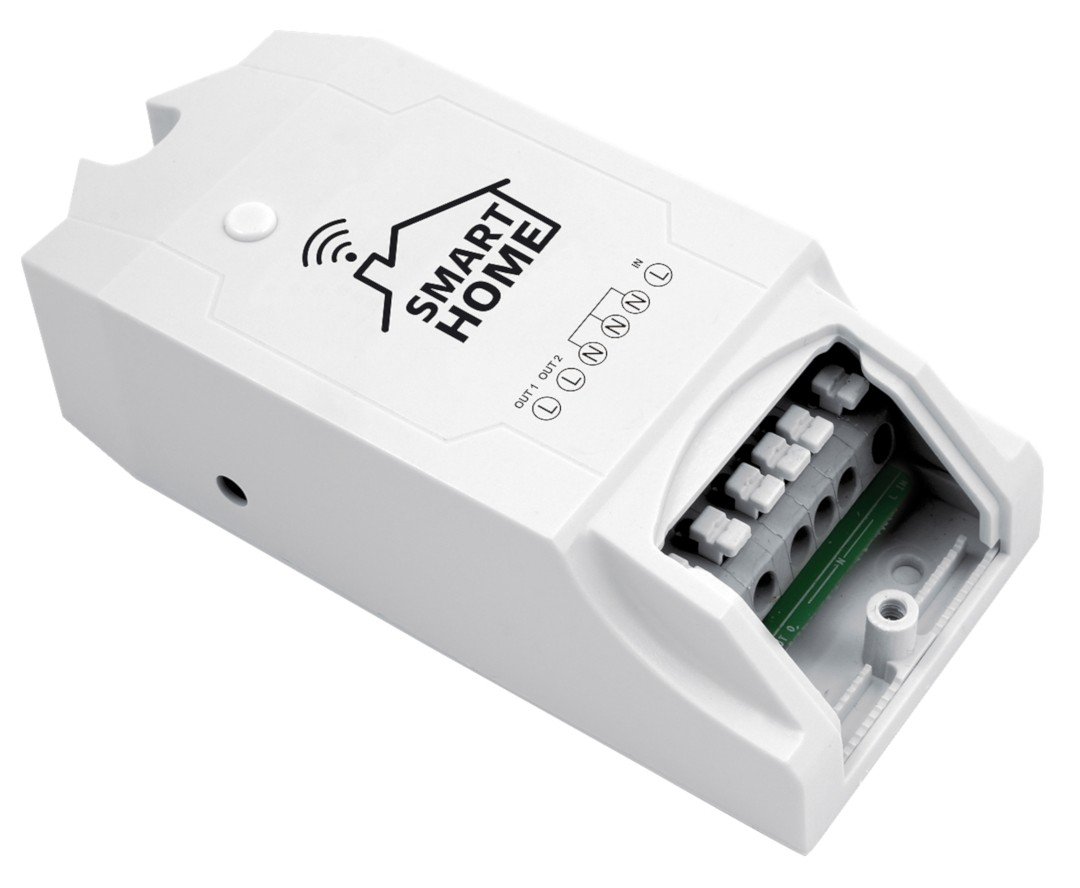 Connection
The module has six inputs in the form of screw terminal block connectors, to which you can connect wires using a screwdriver:
L IN - connector for power supply 230V
L OUT 1 power connector of the 1st managed device
L OUT 2 - power connector of the 2nd managed device
N - connectors for connecting the neutral wires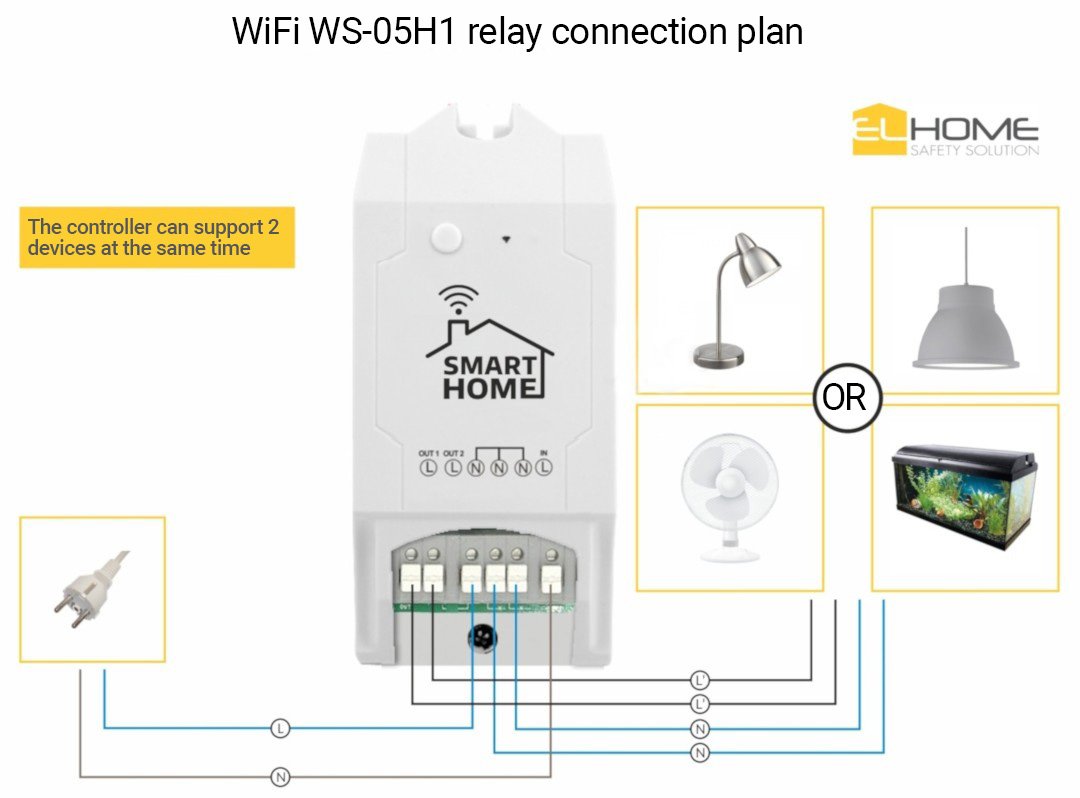 The device has screw terminal block connectors for wiring
Setting-up
To connect the device to your home Wi-Fi network, you need to install the app on your smartphone, register the number in the network, connect with the device, and set up network settings. Details can be found in the manufacturer's manual.
Using Android Play or the AppStore you need to download the eWeLink application. If the Wi-Fi network was configured correctly, the module will be automatically identified in the app. Relay status can be easily switched using the buttons in the app.
Specification
Supply voltage: 230V AC
Input current: 2 x 6A
Maximum power: 2 x 1300W
Humidity: 5% to 95% RH
Operating temperature: -10ºC to 45

ºC

Standard: 802.11 b/g/n

Security: WEP, WPA-PSK / WPA2-PSK

Material: plastic, fireproof

Protection: IP20

Dimensions: 115 x 52 x 32mm

Weight: 90g