Specification
Measuring range: 1 - 200 mm
Supply voltage Vdd: 2.5 - 3.6 V
Power supply for IR transmitting diode: 2.5 - 5 V
IR diode current: 10 mA - 300 mA
Communication interface: I2C bus
Stand-by mode: 1.5 uA current consumption
Housing: SMD surface soldered
Dimensions: 3.95 x 3.95 x 0.75 mm
Details in the documentation.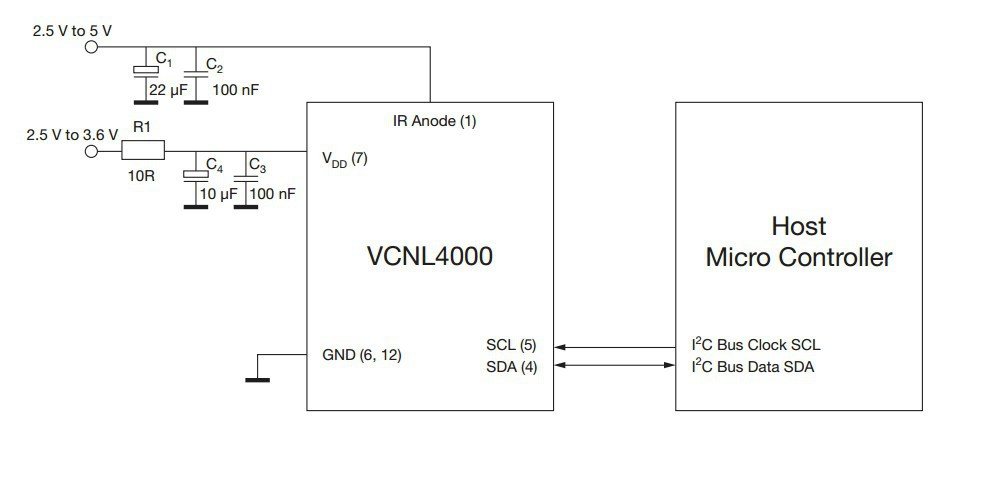 Example of sensor connection.
Description
The sensor can detect objects from 1 to 200 mm. It uses the popular I2C bus for communication. Small housing allows to use the sensor in small mobile devices.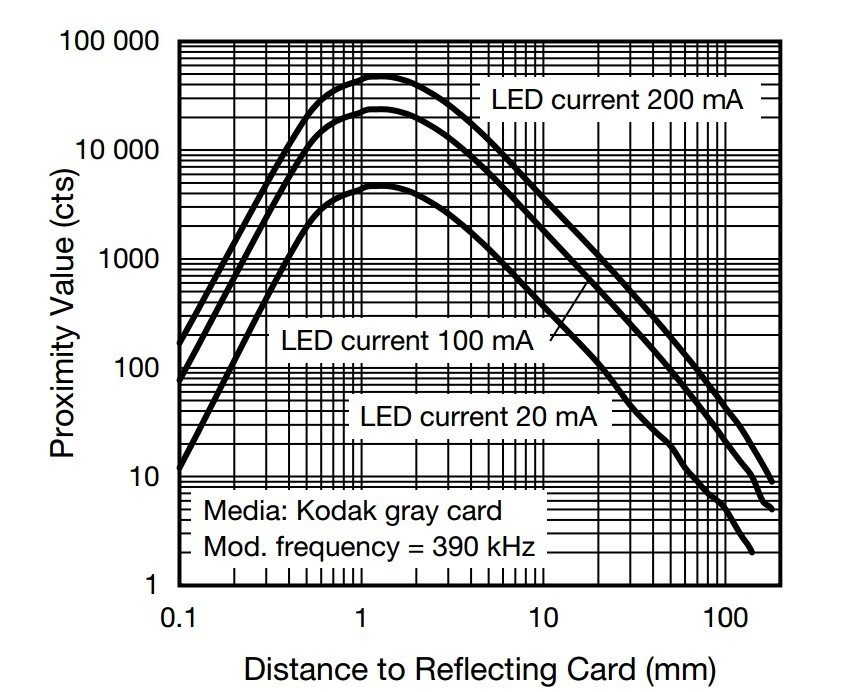 The graph shows the dependence of the output voltage on the distance measured.