Attention!
The product has been discontinued. Check other products in category.
Product description: Coolseer WiFi Motion Sensor - wireless PIR WiFi motion detector
WirelessPIRmotion detector. Powered by oneCR123Abattery (supplied). Communicates with theWiFinetwork.The sensor can be connected to analarmsirenora lamp that will start when motion is detected. The PIR detects movement in the range of110°up to 7 m.The unit has a magnetic base.
Main features of the motion detector
When motion is detected, the LED is activated
Easy to install with screws or tape
No additional HUB required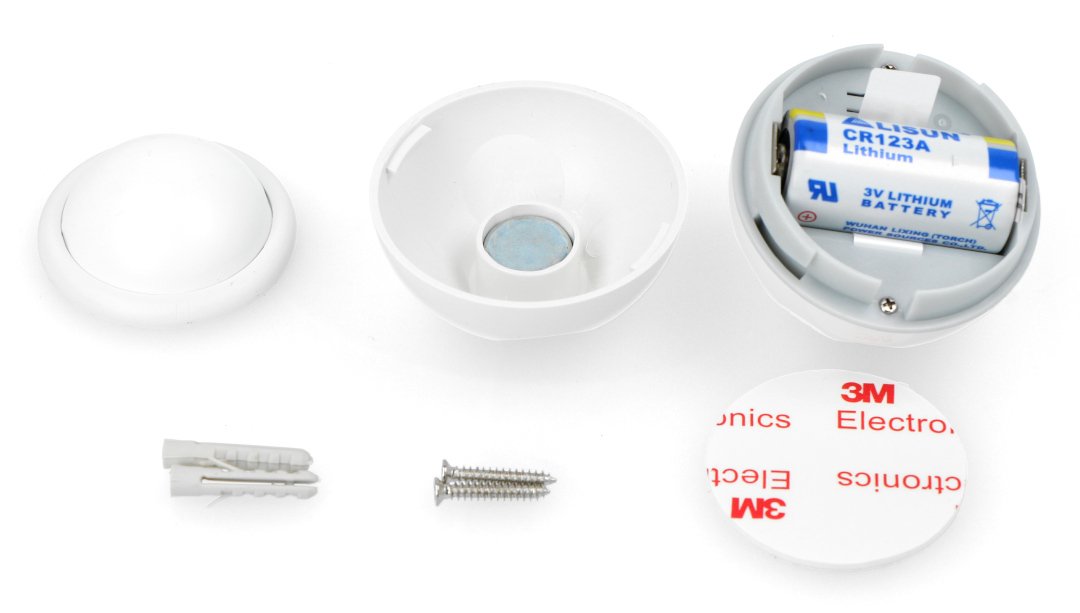 The contents of the WiFi PIR sensor kit.
Motion sensor specifications
Power supply: 1x CR123A
Battery life: 1 year (25 times daily) / 2 years (10 times daily)
Power consumption at rest: 20 uA
Detection range: 7 m
Detection angle: 110°
Communication: 2.4 GHz WiFi
Dimensions: 48 x 45 x 45 mm