Attention!
The product has been discontinued. Check other products in category.
Product description: Boson - scientific kit - DFRobot TOY0084.
The scientific kit for young explorers includesdigitalresearch tools from whichyou can build your own STEM laboratory. The Boson moduleswork as a stand-alone deviceand also work with Arduinoand micro:bit. The research results are displayed on asmall OLED screen. The Activity Card helps children to start researching in 8 different topics.
Boson Scientific Kit contains 8 sensors most often used in IoT applications, all of them created in industrial standard. The Boson sensors generate an accurate test result, which can be displayed on the OLED screen or saved or transferred to the cloud, using Arduino or micro:bit. Configuration of sensors is very easy, all sensors can be used repeatedly.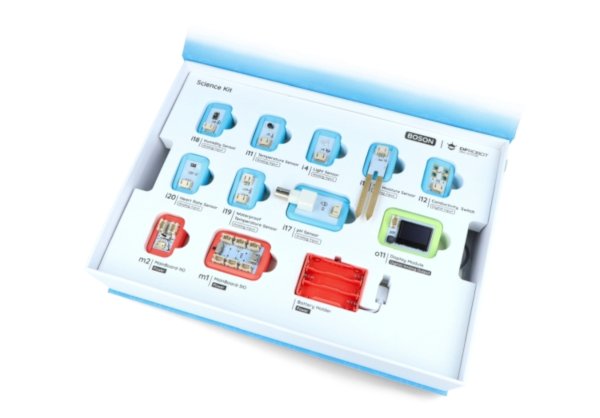 Content of the Boson scientific kit.
Attention!
The pH sensor contains liquid. When children under 12 years of age use this sensor, adult supervision is recommended.
Simple and safe
The Boson modules are connected using a flexible cable with a 3-pin connector which does not require soldering. The classic design is characterized by simplicity and stability of both signal transmission and power supply, protects against reverse connection and overload.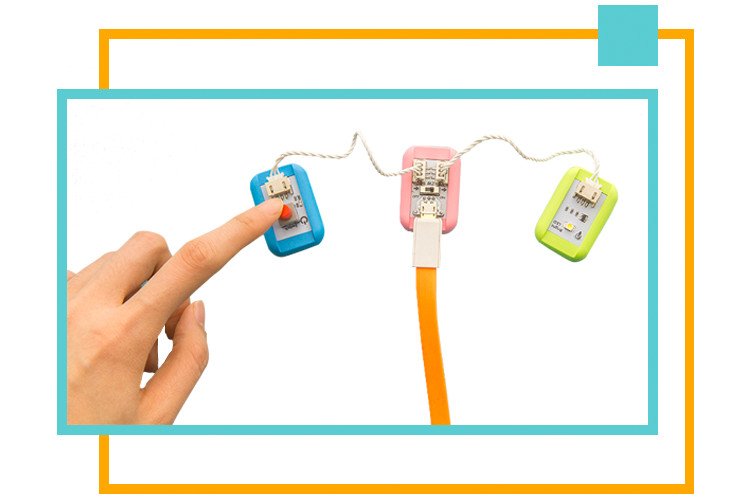 Boson modules - simple and safe.
Connect to everything
The Boson modules are magnetic. They can be attached to the board, refrigerator and other metal objects. Each Boson module includes a mounting plate compatible with LEGO blocksandscrews.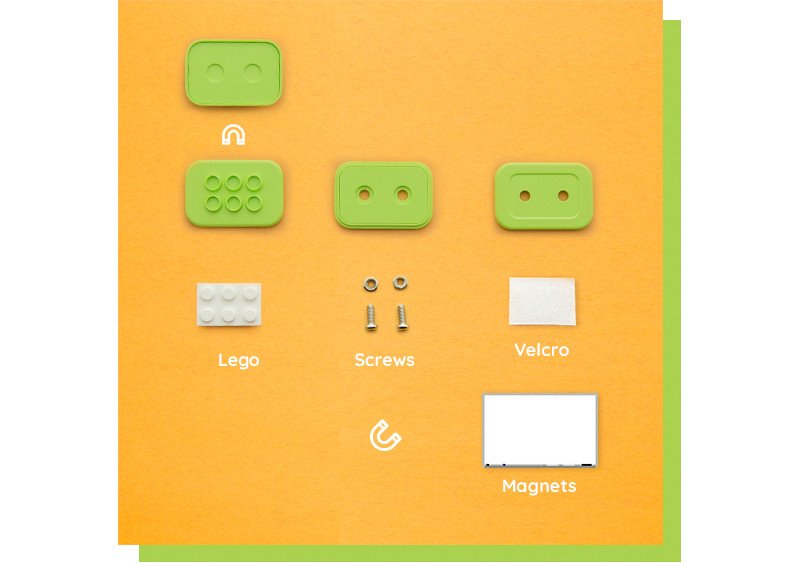 Different ways of connecting the Boson modules.
Free of coding
The modules use AND, OR and NOT logical gateways to communicate with other modules, allowing children to physically program their behaviour, helping them to understand how logical gateways work.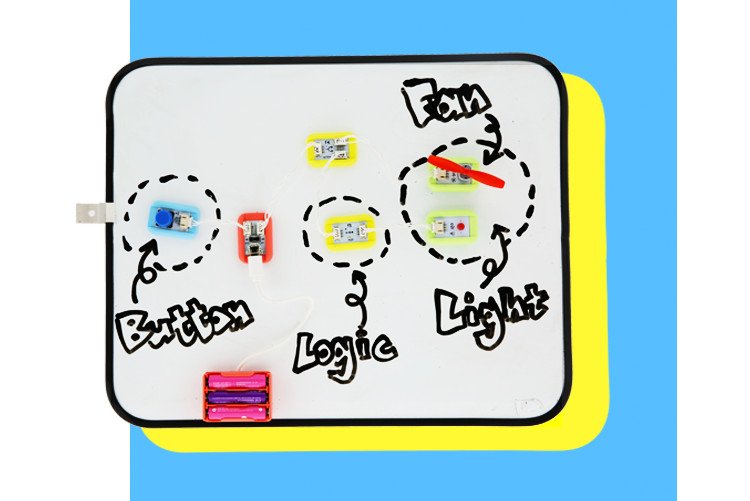 The use of logical gateways in the Boson modules.
The Boson is programmable
Boson modules can be programmed using platforms such as micro:bit or Arduino. They support the languages Scratch, MakeCode, JavaScript, Python and C.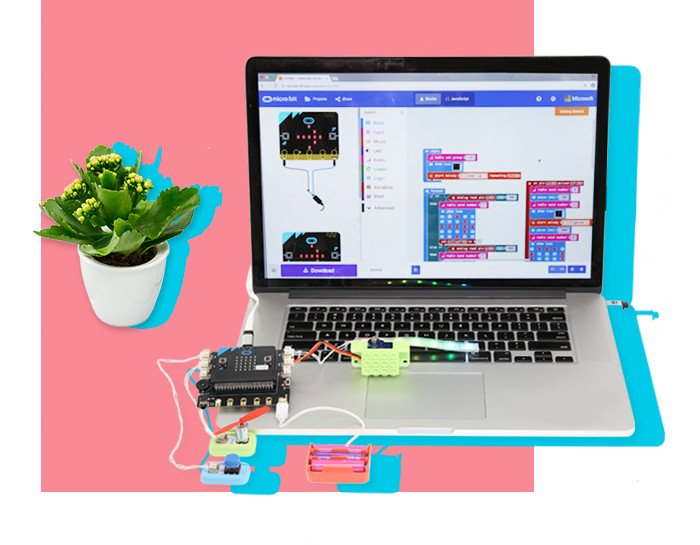 Possibility to program modules using Arduino and micro:bit.
Boson scientific kit specification
Operating voltage: 4.5 V to 5.5 V
Age: 10+
Dimensions: 300 x 220 x 60 mm
Weight: 1800 g
Boson set contents
Sensors:

lights
humidity
soil moisture
Temperatures
watertight
acidity pH
conductivity
heart rate

Display:
Power supply:

power supply board with 1 I/O port
power supply board with 3 I/O ports
3x AAA battery basket(no batteries included)

Accessories:

8x project cards
10x cable 5 cm
10x cable 10 cm
10x cable 15 cm
pack of turnips
packet of screws