Attention!
The product has been discontinued. Check others products in category.
Product description: Propellers SF Props 10 x 4.5 - 4 pieces, black
The set includes four propellers with the dimension of 10 x 4.5 with plastic distances. Two pieces with the left rotation and two with the right rotation.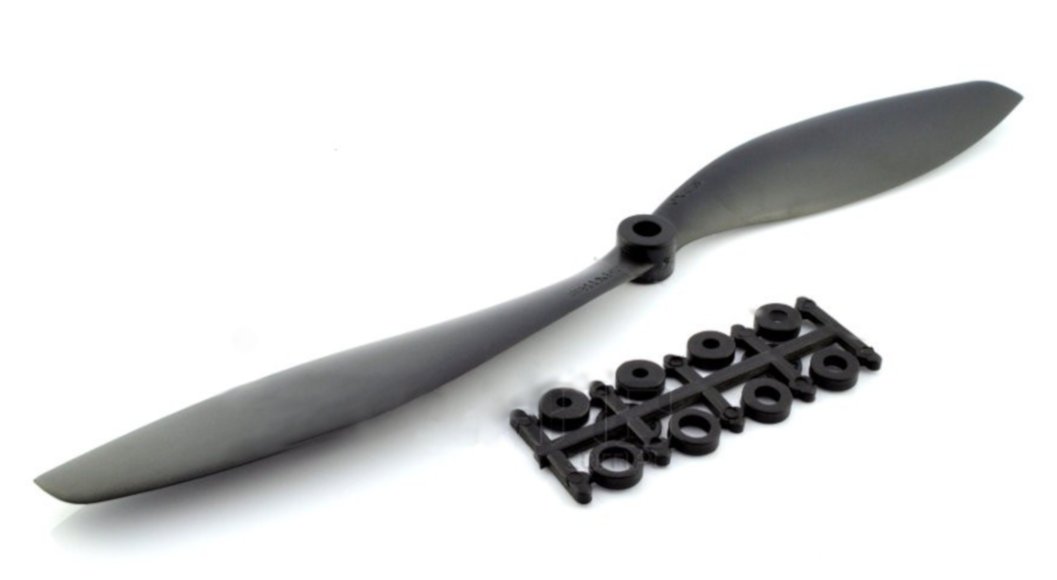 SF Props propellers, 10 x 4.5 - 4 PCs - black.
They have an increased cross-section to minimize vibration and bending, and also increase their durability. Well balanced, they require only minimal adjustments compared to other propellers.
Technical specification of propellers

The hole diameter is 9,35 mm
4 screws with the right rotation
Dimensions:

10 x 4.5

Included are adapters:

3.00 mm, 3.25 mm, 3.50 mm, 4.00 mm, 4.75 mm, 5.00 mm, 6.00 mm, 6,25 mm.