Attention!
The product has been discontinued. Check other products in category.
Product description: GameGo - portable game console
A small, portablegameconsole based on the STM32F401RET6 controllerwithan ARM Cortex M4core, which can be programmed in a MakeCode environment usinggraphicalblocks or text-based JavaScript. In this environment you can create your own games. Designed for childrenfrom 8 years old.
MakeCode Arcade
MakeCode Arcadeis a popular platform for simulatingyour own games.It is very easy to use, just download the code from MakeCodeArcadewebsiteanddeploy it on GameGo. The console has an uploaded Raptor Run game known for example from Google browser. There areseveral examplesavailable on the platform's website,which you can startwithbefore you start writing your own creations. On the MakeCode Arcade page there is also asupportforum where you can ask questions and browse through projects provided by others.

A console programmed in MakeCode Arcade.
Educational values
The GameGo console is compatible with theSTEMbasis, develops children's ability tothink creatively andallows them to learn basicprogrammingissues. The manufacturer has made available freelessons inEnglish, which can be a teaching aid for teachers or for self-study at home.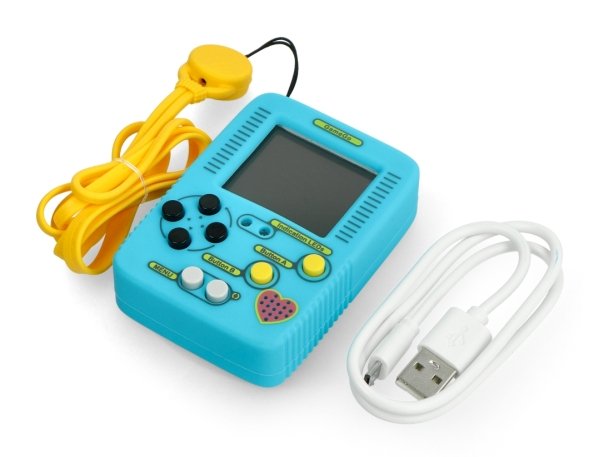 GameGo console with a USB cable.
GameGo console specifications
The deal: STM32F401RET6
Display: 1.8" TFT colour screen 160 x 128 px
Power supply: built-in battery or 5 V via microUSB
Battery: 400 mAh
Age: 8+
Dimensions: 121 x 115 x 38 mm
Weight: 150 g
Set contents
GameGo console
MicroUSB cable
User guide