Attention!
The product has been discontinued. Check others products in category.
Specification
Power supply: from 2.2 V to 5.4 V

Type of modulation: FSK

Frequency: 433.92 MHz MHz
Communication interface: SPI
Transmitter power: 7 dBm
Data transfer speeds ≤256 Kbits / s
Dimensions: 18 x 14 mm
Case: THT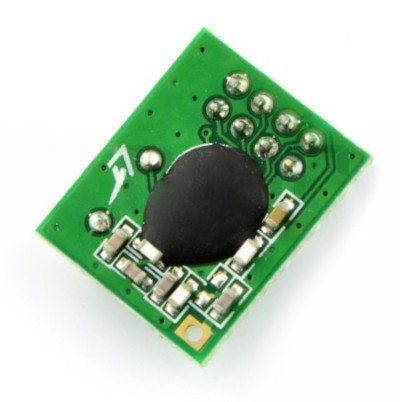 Details in the documentation.
We also have a receiver - RFM01 and connector of 2 mm for this type of chips.