Attention!
The product has been discontinued. Check other products incategory.
Product description: Basketfor 4 batteries type 18650
A basket for four18650-type batteries. It has wires with insulation removed at their ends, which facilitates installation of the device. Cart dimensions: 76 x81 x 20 mm.Connections in the basket arein series.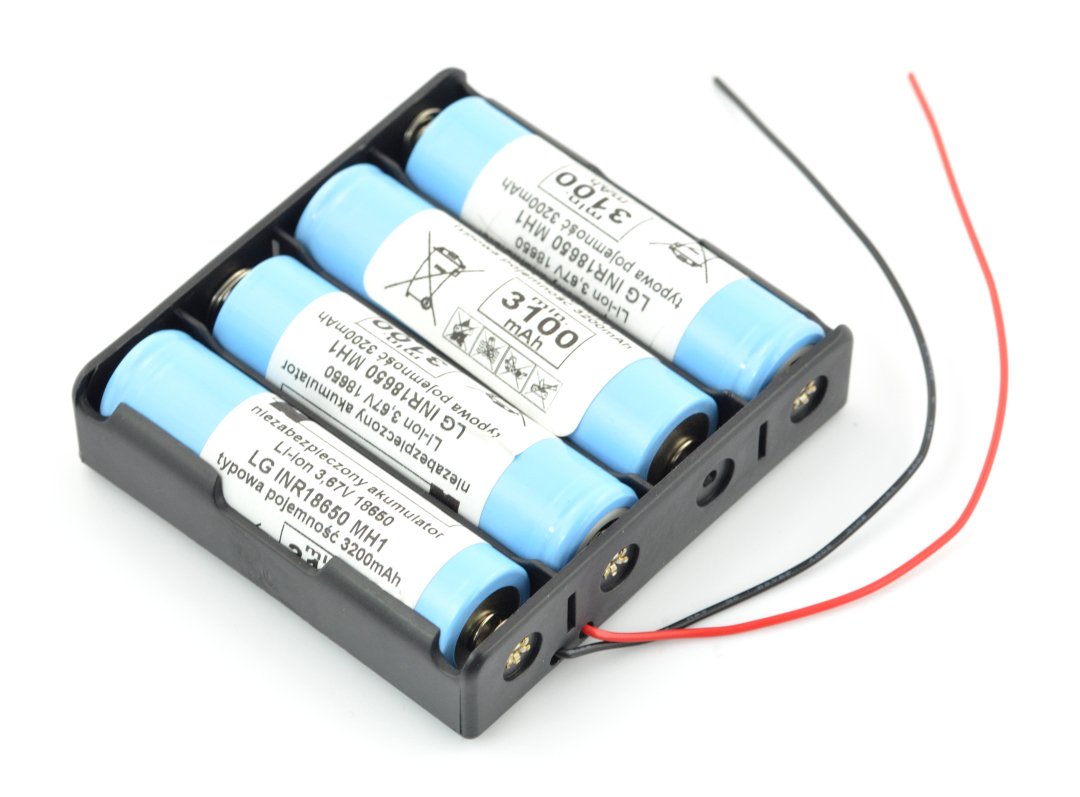 The object of sale is the basket itself.Batteries 18650can be purchased separately.
Attention!
In our offer there are baskets with serialandparallel connection.
Incorrect connection of the basket to the powered device is a fire hazard.
Cart specifications
Colour: black
Number of cells: 4
Battery cage type 18650
Serial connection