Attention!
The product has been discontinued. Check other products in category.
Product description: Sensor dust / clean air PM2.5 - DSM025B - 5 PWM
Sensor dust allows you to monitor the purity of the air. Equipped with a sensor that could detect particles with diameter above 1 µm, for example, cigarette smoke. The system is supplied with the voltage from 4.5 V to 5.5 V, communicates using a PWM signal works in a room with a cubic capacity exceeding 30 m3.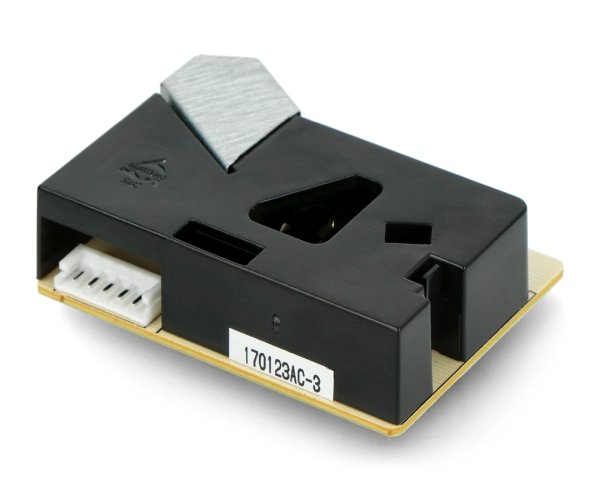 Connection
The sensor has five conclusions, their description is in a table.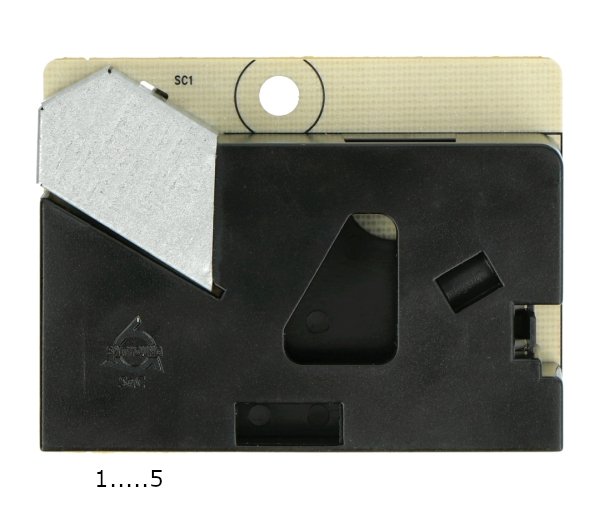 | Pin | Description |
| --- | --- |
| Pin 1 | Input for optimization, optimizes sensor operation |
| Pin 2 | The output Vout (PWM) - standard output with a constant sensitivity. Shows the density of particles above 1 µm. |
| Pin 3 | Supply voltage: 4.5 V to 5.5 V. |
| Pin 4 | NC - not connected |
| Pin 5 | The mass of the system. |
Specification sensor dust / clean air PM2.5 - DSM025B - 5 PWM
Supply voltage: 4.5 V to 5.5 V
Current consumption: 90 mA
Sensitivity: 1 µm
Link: frequency PWM
Operating temperature: -10°C to 65°C
Connector: S5B-EH
Tile sizes: 58,8 x 44,55 x 16.8 mm