Description
Bottom part of the case for the OdroidXU4 version of minicomputer with external dimensions 90 x 63 x 27 mm. It gives access to all connectors of the device and provides adequate cooling.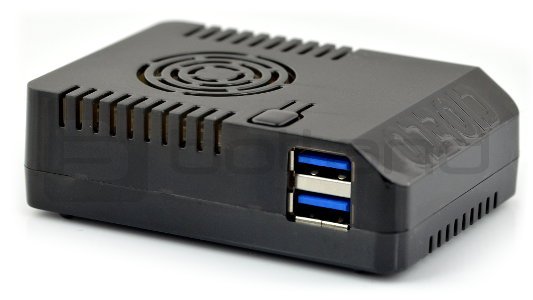 In the picture, Odroid minicomputerin a complete housing.
The item for sale is the lower part of the enclosure, the upper part must be purchased separately.
Specification
Colour: black
Material: Plastic
Access to connectors: HDMI, power, USB, microUSB, Ethernet, microSD
External dimensions: 90 x 63 x 27 mm