Description
Bottom part of the case for the OdroidXU4 version ofminicomputer with external dimensions 90 x 63 x 27 mm. It gives access to all connectors of the device and provides adequate cooling.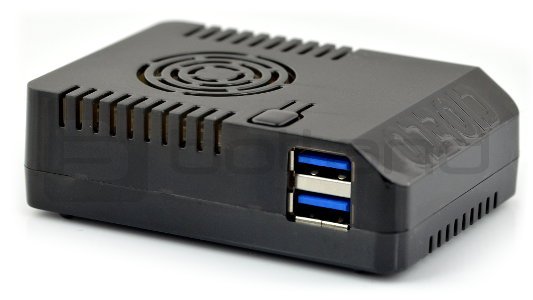 In the picture, Odroid minicomputerina complete housing.
The item for sale is the lower part of the enclosure, the upperpartmust be purchased separately.
Specification
Colour: black
Material: Plastic
Access to connectors: HDMI, power, USB, microUSB, Ethernet, microSD
External dimensions: 90 x 63 x 27 mm