Attention!
The product has been discontinued. Check other products in category.
Description of product: Current sensor ACS711KLCTR +/- 12A - SMD
Current sensor working in the range of+/-12 Aon the basis of Hall effect. The output is an analog voltage. The power supply is from3,0 Vto5,5 V. Case: SOIC8 (SMD).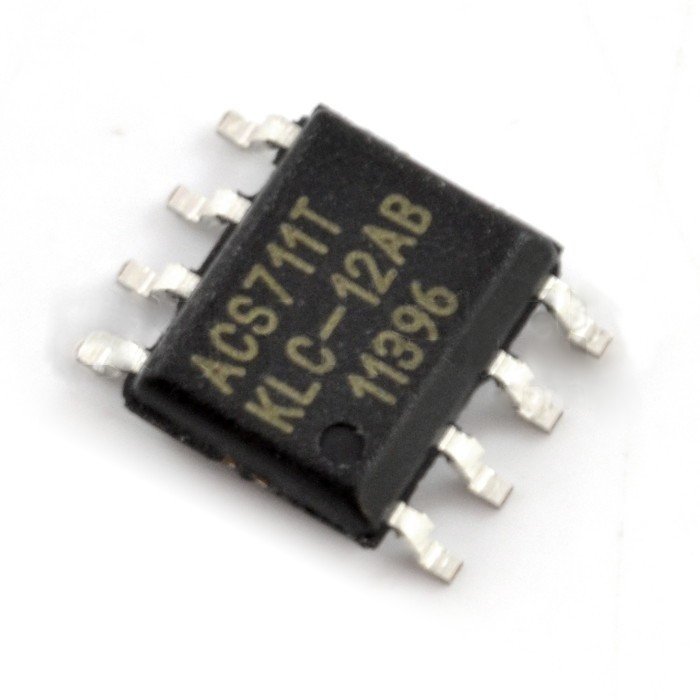 Pins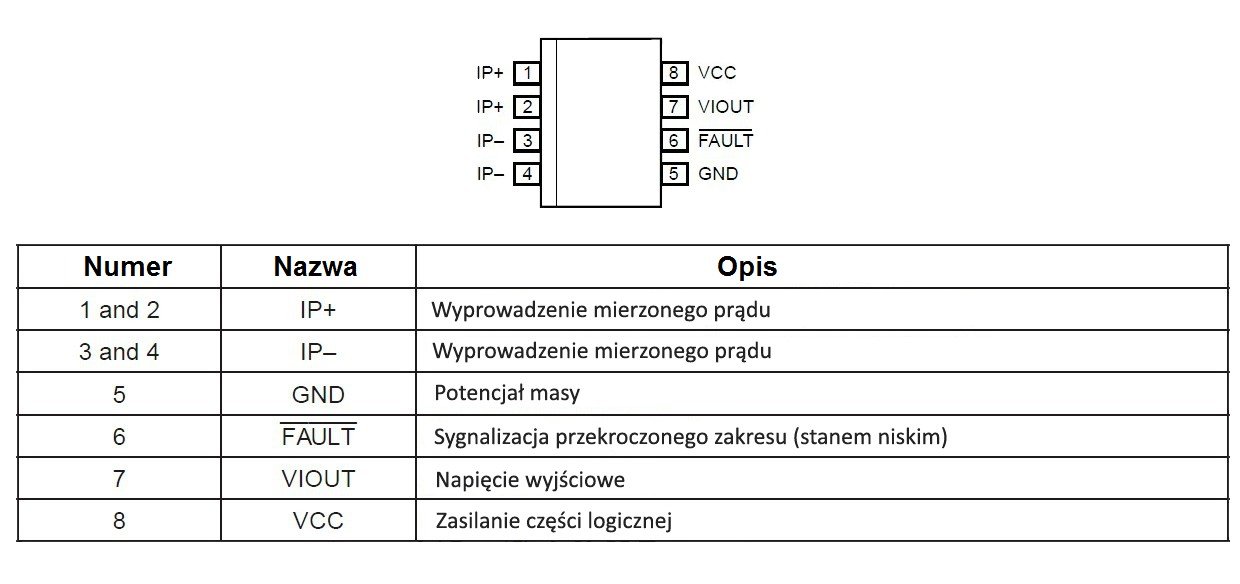 FAULTpin, usually in a high status, reaches the low status when the measured current exceeds the allowable range of +/-25A.
Specification
Supply voltage of the logical part: 3 V - 5.5 V
Current consumption of the logical part: max. of 5.5 mA
Range: +/- 12 A
Sensitivity: 110 mV/A
Case: SOIC8 (SMD)
Details inthe documentation.
We also have the module with ACS711 sensor.