Attention, the sale of the product is complete!
Orange Pi minicomputers have been withdrawn from sale due to the manufacturer's failure to provide appropriate certification. We encourage you to familiarize yourself withother devices available in our offer.
Specification
Input voltage: AC 100 V - 240 V / 50-60 Hz
Output voltage: DC 5.0 V
Power: 15 W
Output current: up to 3,0 A
Connector: 4.0 x 1.7 mm DC jack plug
Case colour: black
Weight: about 70 g
Cable length: approx. 110 cm
Works withOrange Piminicomputers
Description
DC Jack power supply forOrange Pi minicomputers.Maximum current capacity is 3.0 A.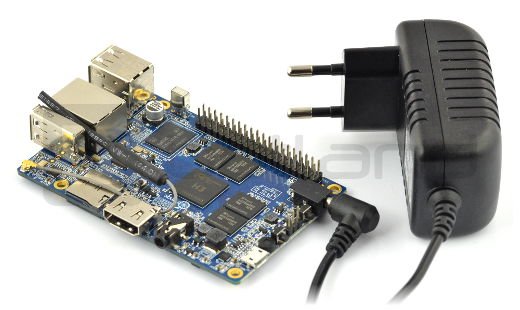 The subject of sale is a power supply,Orange Pi minicomputerand dedicated enclosure can be purchased separately.