Description: Adhesive liquid G-ECO-N - 500 ml
Preventive measureprintout detachmentatprinting.It is a particularly important safeguard when the component we print is large in size and the printing time ismany hours. The liquid should be applied to the work table before it is heated up. The coating created during printing leaves the table automatically after it has cooled down to approx.30°C.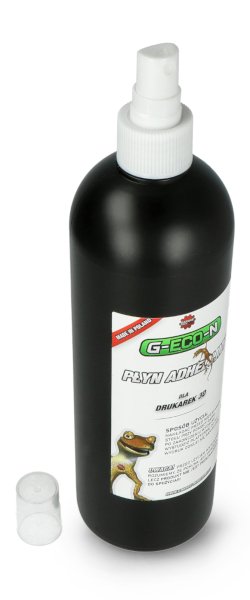 Adhesive liquid for 3D printing in a 500 ml bottle.
Technical specification
Dosage method: Dosage with pump

Colour: colourless
Capacity: 500 ml