Description
A popular graphical display used in Nokia 5110 size: 48 rows and 84 columns. It uses the controller PCD8544 (Nokia 3310), which implements all the functions required for the correct operation of the display. Communication is done via serial interface SPI. Module dimensions 45 x 45 mm.

There are holes for standardgoldpin connectors- 2.54 mm raster, which provide the connection of the display via wire or plug attached to the breadboard.Connectorsfor self-soldering can be purchased separately.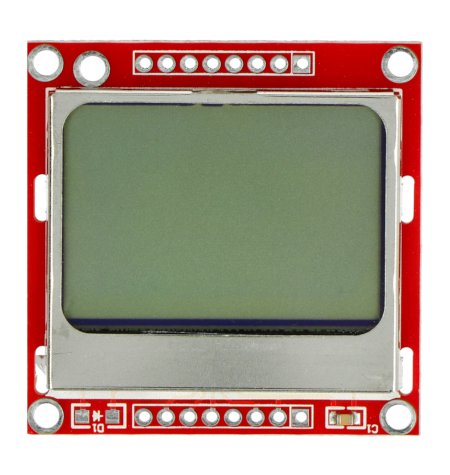 Displays may have small scratches and defects. This is because the devices come from an end series of phones.
Specification
Supply voltage: 3.3 V
Interface: SPI
Resolution: 48 x 84 pixels
Display size: 36 x 26 mm
Board sizes: 45 x 44 mm
Weight: 13 g