Product description: Lithium battery CR2032 3V Maxell - 1 pcs.
CR2032 lithiumbattery with 3V nominal voltage and 220 mAh capacity, used e.g. as a power supply for systems with low current consumption. Price for 1 battery.
Specifications CR2032 battery
CR2032 lithium battery

Voltage: 3 V
Capacity: 220 mAh
Diameter: 20 mm
Height: 3.2 mm
Price per item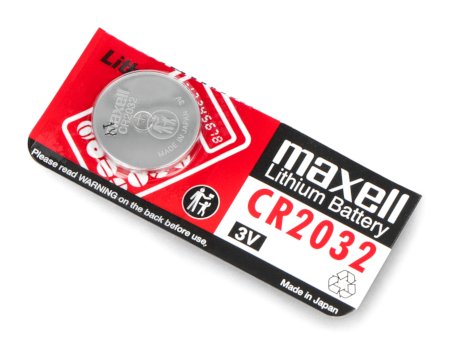 Lithium battery CR2032 Maxell.