Product description: Waterproof motorcycle phone holder - eXtreme 148
Waterproofmotorcycle / bicycle phoneholder, compatible with most commercially available devices with maximum dimensions of148 x 80 x 20 mm. The set includes a phone case, a bracket for convenientmounting to the handlebar ofa motorcycle, bicycle or quad and 3 inserts for adjusting the thickness of the phone to the case. Thanks to the use of durable materials with anti-vibration properties, it providesexcellent protection against external conditions,while maintaining a high level of comfort.Easy installationmakes it possible to quickly move the case from one vehicle to another without the need for additional tools.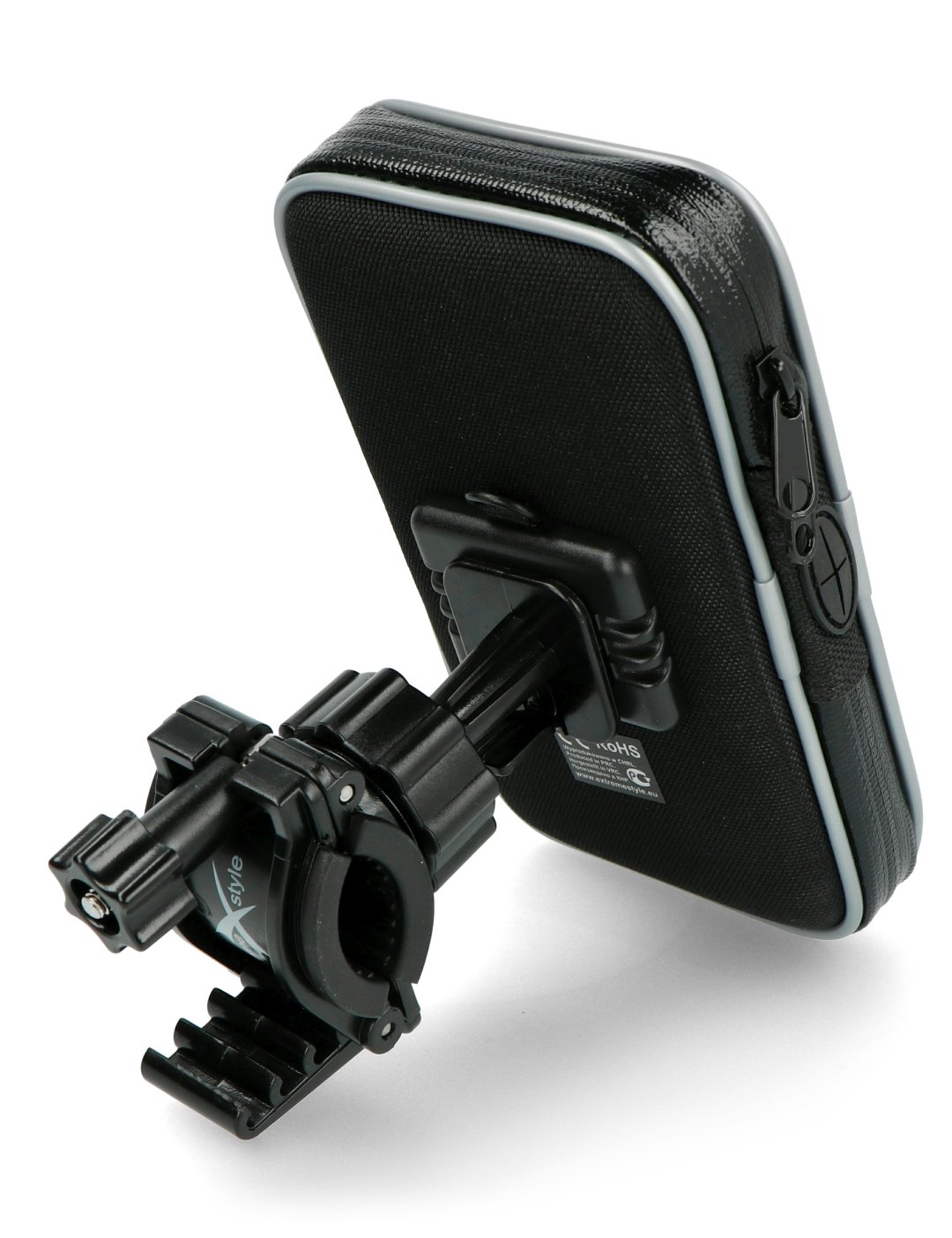 Mounting the holder does not require any additional tools.
Specification of the waterproof motorcycle phone holder - eXtreme 148
Internal case dimensions: 148 x 80 x 20 mm
Ability to turn: 360°
Mounting hole diameter: 16 to 40 mm
Weight: 151 g
7145