Product description: Universal car holder for mobile phone with inductive charger - ART AX-30
Universal car holder forphones witha clip width of 85 mm. The cradle is equipped with a 10 W induction chargerandan additional 5 V / 2.4 A USB port.Additionally, it has LED backlighting. The bracket can be mounted on the window, cockpit or ventilation grid.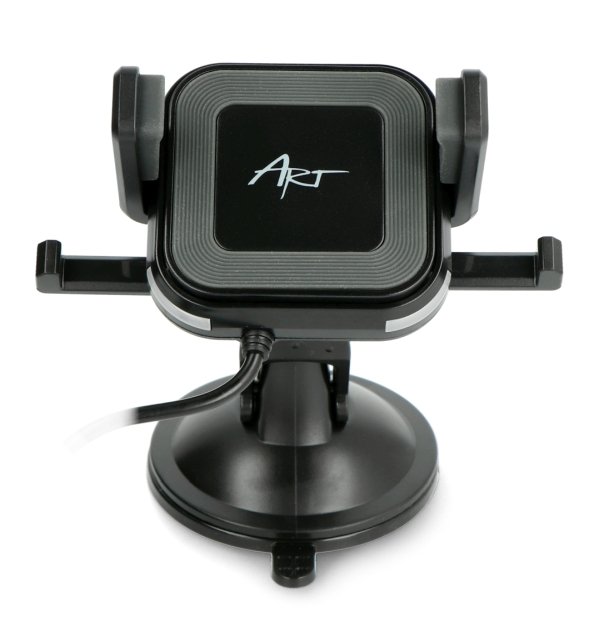 Universal 2in1 ART AX-30 car holder.
Holder specifications
The material of the workmanship: PVC
Colour: black
Port: USB 5 V / 2.4 A
The power of an inductive charger: 10 W
Fixing: glass, cockpit or ventilation grille
LED backlighting
Clamp width: 85 mm