Product description: Kradex Z5 plastic housing - 110 x 90 x 40mm black
A four-piece housing designed for storing electronic circuits. The housing is made of polystyrene. Mounting screws necessary to assemble the case are included in the set. External dimensions are 110 x 90 x 40 mm.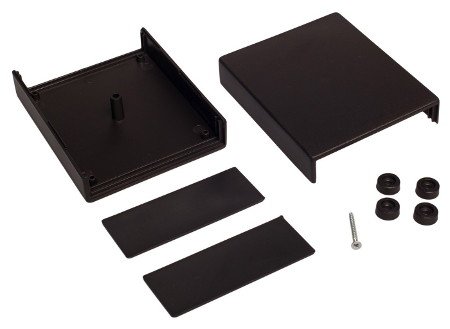 Technical specifications
Colour: black
Material: polystyrene
Upper and lower part combined with a screw (included)
Four legs are also included in the set
External dimensions: 110 x 90 x 40 mm
The housing has no screw hole, it must be screwed in through the housing by itself. The housing consists of a thinner and thicker post, inside the housing.