Product description: Kradex Z25 plastic housing - 220x220x78mm black
Four-piece housing designed to protect and store sensitive electronics. The housing is made of polystyrene.Thescrews needed to assemble the housing are included. The external dimensions of the housing are 220 x 220 x 78 mm.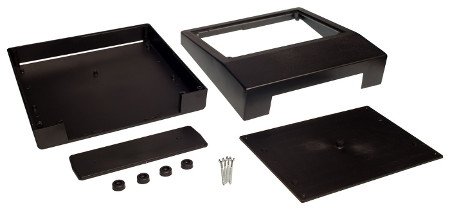 Housing dimensions 220 x 220 x 78 mm.
Specification
Colour: black
Material: polystyrene
Upper and lower part combined with four screws (included)
Four legs are also included in the set
External dimensions: 220 x 220 x 78 mm