Product description: Plastic housing Kradex Z34B - 129 x 68 x 37 mm
Two-part, universal housing with outer dimensions 129 x 68 x 37 mm for electronic system made of ABS in black. To assemble the case, use the assembly screws included in the set together with the case feet.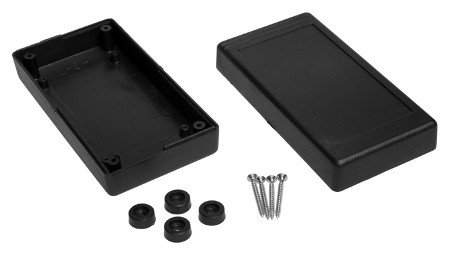 Black housing Kradex Z34B.
Specification
Colour: black
Material: ABS
Upper and lower part connected by four screws (included)
Four feet are also included
External dimensions: 129 x 68 x 37 mm