Description: Mechanics Laboratory construction kit - Aeroplanes and helicopters - Clementoni 60590.
The Clementoni Mechanics Laboratory set consists of more than 200 elements, thanks to which more than 10 models with different levels of difficulty can be built. It allows children to discover and experiment with flight mechanics, and a rich, illustrated manual will show the child how to build individual models and present the history of aviation.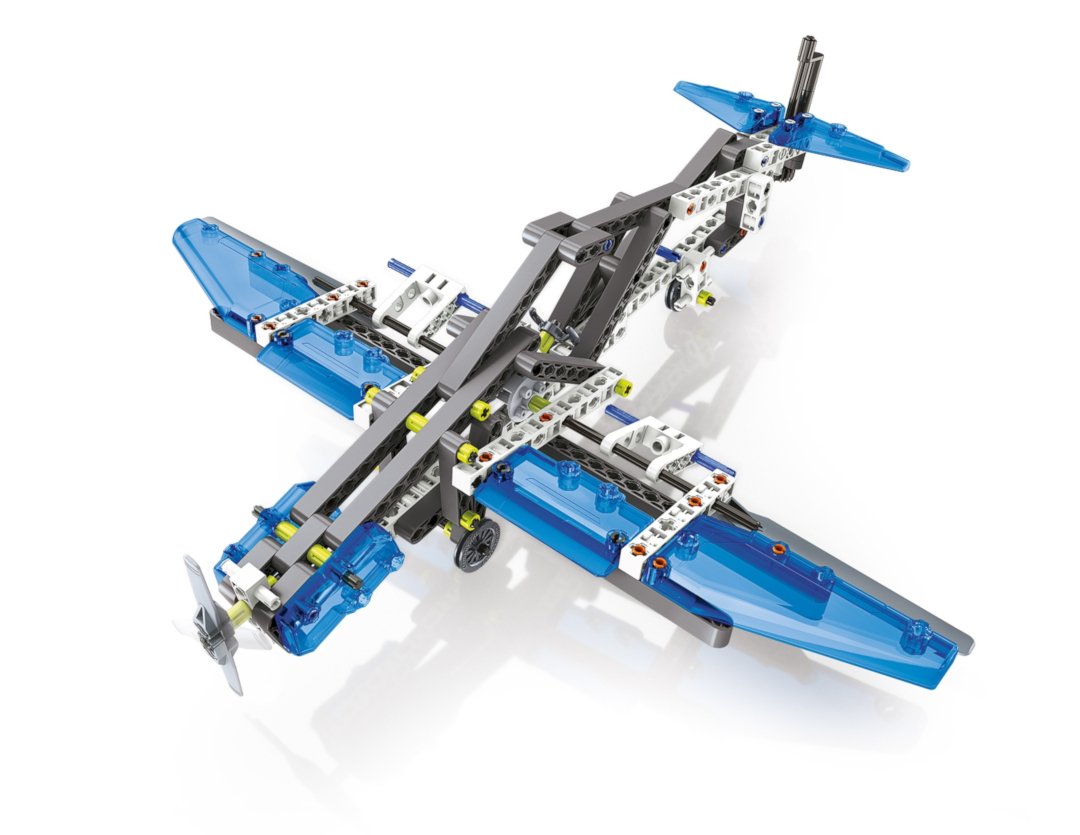 Aircraft construction.
Over 200 elements
The kit contains more than 200 elements that allow you to build more than 10 structures. The kit includes, among others, nacelle rods, panels, propellers, gears, pulleys and joints.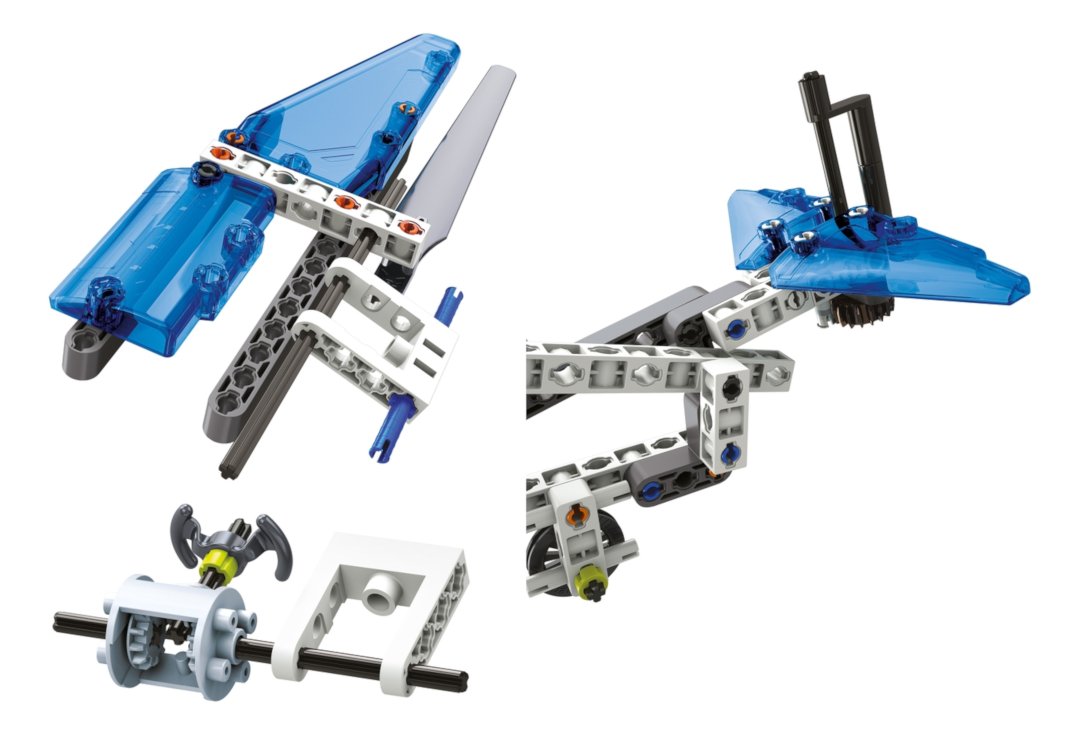 Mechanisms used.
Specification of the set Mechanics Laboratory
Number of elements: over 200
Number of structures: over 10
Age: 8+
Dimensions: 396 x 278 x 60 mm
Manufactured in Italy