Attention!
The product has been discontinued. Check others products incategory.
Description
DJI Mavic Air drone DJI was created to accompany you during short getaway in any place. Its special design allows you to fold both the drone, and the transmitter, which makes it very easy to transport. The drone is supplied with the highest class 4K camera, which provides unlimited opportunities for exploring new territories and recording them with the camera. 
In addition to the drone and accessories the kit includes: bag, spare transmitter poles, charging hub, battery adapter for a power bank and spare batteries.
Camera
Mavic Air has a camera with a matrix 1/2.3" CMOS and f/2.8 lens, which is able to record video in 4K and 30 fps, saving the image with a speed of 100 Mbit/s and to take photos with a resolution of 12 Mpx. The camera can shoot video in slow-motion at 1080p resolution with 120 frames per second. New HDR algorithms allows you to automatically obtain the exposure parameters, in accordance with the lighting conditions. The whole body is placed on a 3-axis high precision gimbal with a range of vibrations angle of 0.005°.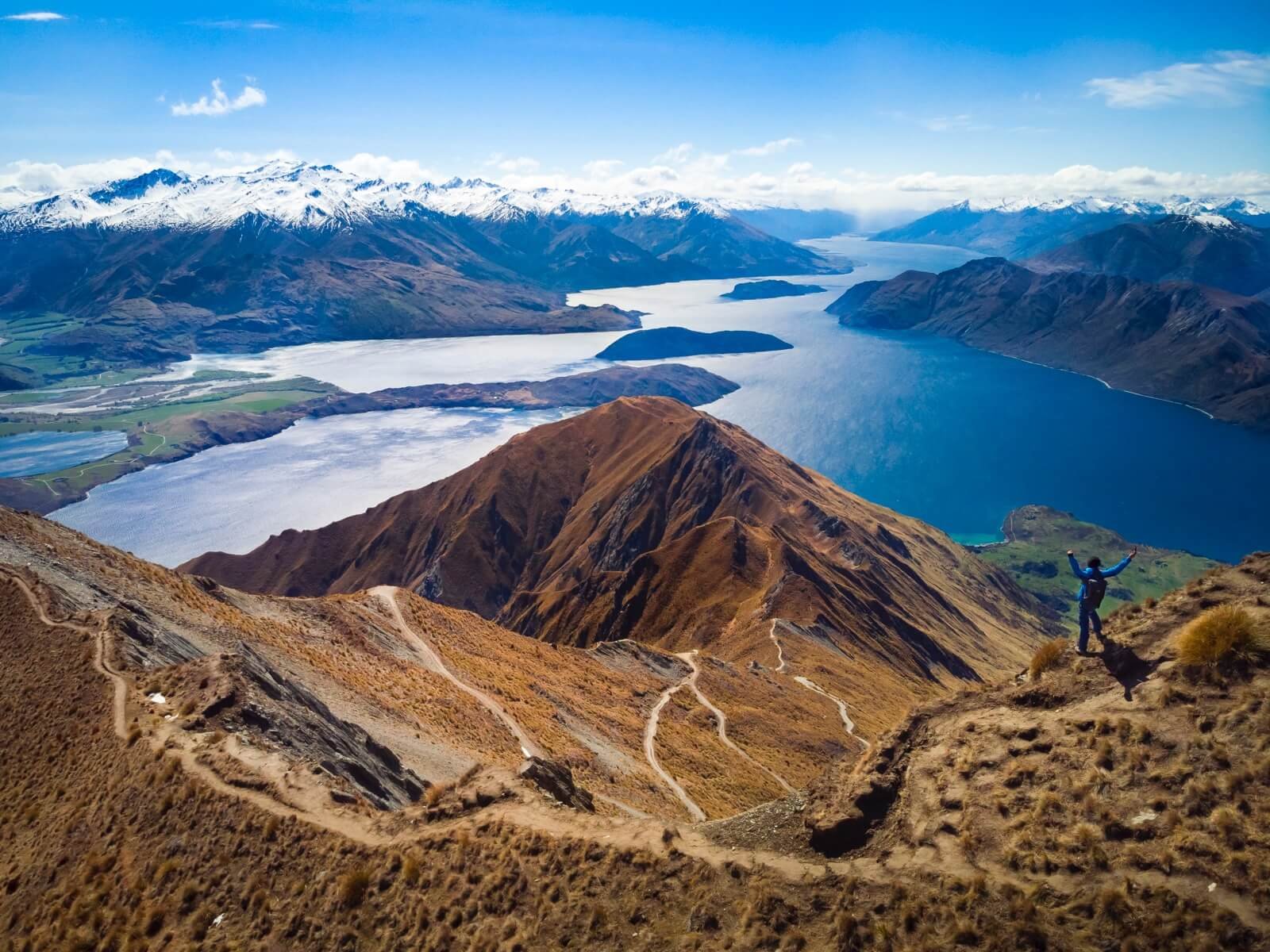 Spherical panoramas
The drone can make not only horizontal, vertical and 180-degree panoramas, but it also enables making spherical panoramas. In just 8 seconds, the device will combine 25 images that will allow you to obtain a 32-megapixel spherical panorama. You can admire the spherical panorama in all its glory with DJI Glasses.

Intelligent features
Mavic Air has all intelligent features common to other Mavic model. Active Track allows you to identify 16 objects simultaneously, you choose the right one on the touch screen. The drone will follow a target with even greater accuracy than in previous models, no matter if the object is running, jumping or riding a bike. TapFly feature allows you to fly anywhere on the screen with the selected speed. In Quickshot mode, the drone will fly in the preser way, creating an amazing video that you can share using the DJI Go 4 app. Mode SmarCapture allows you to launch, control, take pictures and video using hand gestures.

High level of security
The Flight Autonomy system 2.0 consists of 7 cameras, IR sensors, IMU modules and processors, which together collect and process information from the environment to obtain the most accurate flight and in hover. APAS system (Advanced Pilot Assistance Systems) allow you to bypass the obstacles on the road in front of and behind the drone through the development of a 3D map of the environment and calculation of the flight route. Combining VIO (Visual Inertial Odometry) technology and new positioning algorithms further increases the accuracy of flight and hover both outdoor and indoor. Operating range of positioning image now is from 0.5 to 30 meters.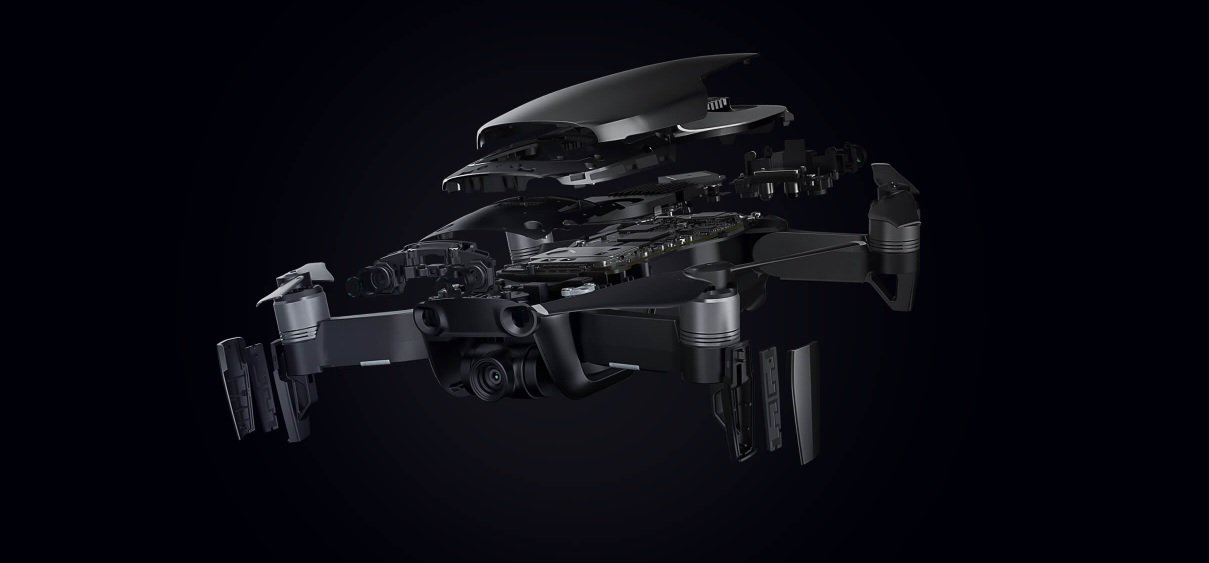 Top class performance
The maximum speed of the drone Mavic Air is 68.4 km/h in sport mode, its batteries are made of special type of high density lithium, so that the drone can stay in the air for 21 minutes. The regulators based on the orientation of the field vector (FOC) made it possible to increase the performance of motors and controllers. Thanks to the new wi-fi system you can transfer images live from the camera in 720p resolution at a distance of 2 km.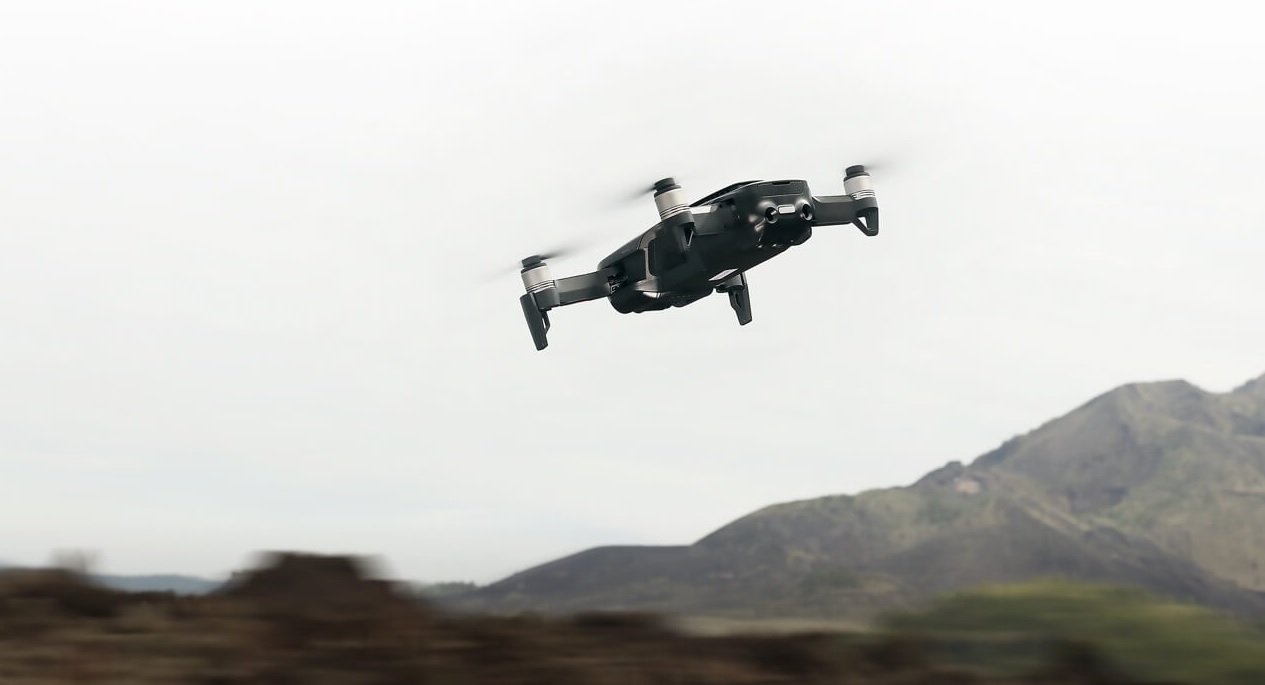 Specification
The range of the signal:

2.4 - 2.4835 GHz: 2000 m
5.725 - 5.850 GHz: 500 m

Battery: Li-Pol 3S 2375 mAh
Max. speed (at a low altitude, no wind):

68.4 km/h - S mode
28.8 km/h - P mode
28.8 km/h - wi-fi mode

Max. lifting speed:

4 m/s - S mode
2 m/s - P mode
2 m/sec - wi-fi mode

The maximum rate of descent:

3 m/s - S mode
1.5 m/sec - P mode
1 m/sec - wi-fi mode

Max. flight time: 21 min (at a speed of 25 km/h)
Resistance of wind: 29 km/h to 38 km/h
Operating temperature: 0 °C to 40 °C
The matrix: 1/2,3" CMOS, 12 MP
Lens: FOV: 85°, 35mm equivalent of 24 m, f/2.8
ISO range: 100-1600 (video); 100-3200 (photo)
Shutter speed: 8 - 1/8000s
Max. save speed: 100 MB/sec
Memory: 8GB with expandable microSD up to 128 GB
Shooting mode:

individual photos
HDR
photo shooting 3 / 5 / 7 frames
autobracketing of the exposure
interval 2 / 3 / 5 / 7 / 10 / 15 / 30 / 60 s

Video mode:

4K Ultra HD: 3840 x 2160 24 / 25 / 30 p
2,7 K: 2720 x 1530 24 / 25 / 30 / 48 / 50 / 60 p
FHD: 1920 x 1080 24 / 25 / 30 / 48 / 50 / 60 / 120 p
HD: 1280 x 720 24 / 25 / 30 / 48 / 50 / 60 / 120 p

Mechanical rotation range of the gimbal:

Tilt: -100° to 22°
Roll: from -30° to 30°
Pan: from -12° to 12°

Controlled rotation range of the gimbal:

Tilt: from -90° to 0° (default), from -90° to 17° (advanced)

The front sensors:

Accurate measurement: from 0.5 to 12 m
Operating range: from 0.5 m to 24 m
Speed efficient: up to 8 km/h
FOV: horizontal 50° / vertical ±19°

Rear sensors:

Accurate measurement: from 0.5 m to 10 m
Operating range: from 0.5 m to 20 m
Speed efficient: up to 8 km/h
FOV: horizontal 50° / vertical ±19°

The bottom sensors

Height range: from 0.1 m to 8 m
Operating range: from 0.5 m to 30 m
Dimensions:

Filed: 168 x 83 x 49 mm
Flat: 168 x 84 x 64 mm

Weight: 430 g
Detailed specification is available on the DJI website.
Included
DJI Mavic Air
Transmitter
Smart battery x3
Charger
Pair of propellers x6
Protective caps for propellers x1
Wires for transmitter (Lightning, microUSB, USB-C)
Case
Spare poles of the transmitter
Charging hub
Adapter battery for the power bank
Travel bag