Description
GPS and GSM module is designed to track vehicles, packages, luggage, valuable things. It sends data of the location to the server, from where they can be obtained with the use of app, SMS messages, etc. The working time on the battery is approximately 90 days. The device is attached to the magnet.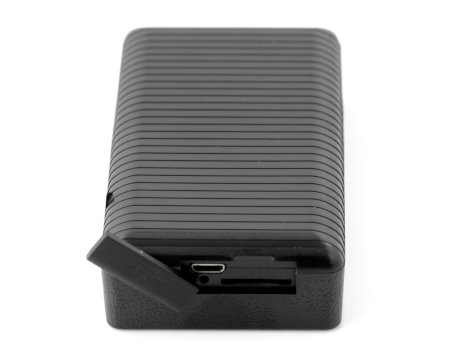 The locator can operate in standby mode or in the mode of reporting. For example, it can send an SMS message with the location directly on a particular number or can load data of the location to the server in a specified time. The locator has the function of LBS - i.e. tracking via GSM base station when GPS signal is not available.
Details inthe user manual.


Key features
Small, mobile device
Strong battery (8000 mAh): working time in standby mode - up to 90 days
The possibility of working without the WEB platform: direct SMS

The setting signal for crossing the specified zone

Setting the alarm for exceeding the specified speed

Modes of the location of 

GPS, AGPS and 3LBS

Checking the location via SMS, the connection, the application and the browser
Notification about the low battery

The ability to configure the SOS number

Option to enable to listen the selected phone number
Specification
GPS module - U-Blox

G7020

GSM frequency: 850 / 900 / 1800 / 1900 MHz
Built-in GPS / GSM antenna
The accuracy of the measurement: approx. 10 m
Time of the GPS cold start: 38 sec
Time of the GPS hot start: 2 seconds
GPS sensitivity: -159 dBm
Slot of the SIM card
Working voltage: from 3.6 V to 4.2 V
Battery: 3.7 V / 8000 mAh
Standby time: up to 90 days
Operating temperature: -40 °C to 80 °C
Dimensions: 104 x 56.5 x 24mm
Included
Locator
MicroUSB cable for charging
The user manual