Description: Grove - 3-axis accelerometer MMA7660FC - I2C - Seeedstudio 101020039.
Module with 3-axis accelerometer, based on MMA7660FC chip.Allows measurement of 3-axis acceleration within ± 1.5 g. The module communicates through the I2C interface, powered from 3 V to5.5 V.It can be used to detect orientation and gestures via the INT. A cable adapted for Seeedstudio Base ShieldwithGroveconnectoris included.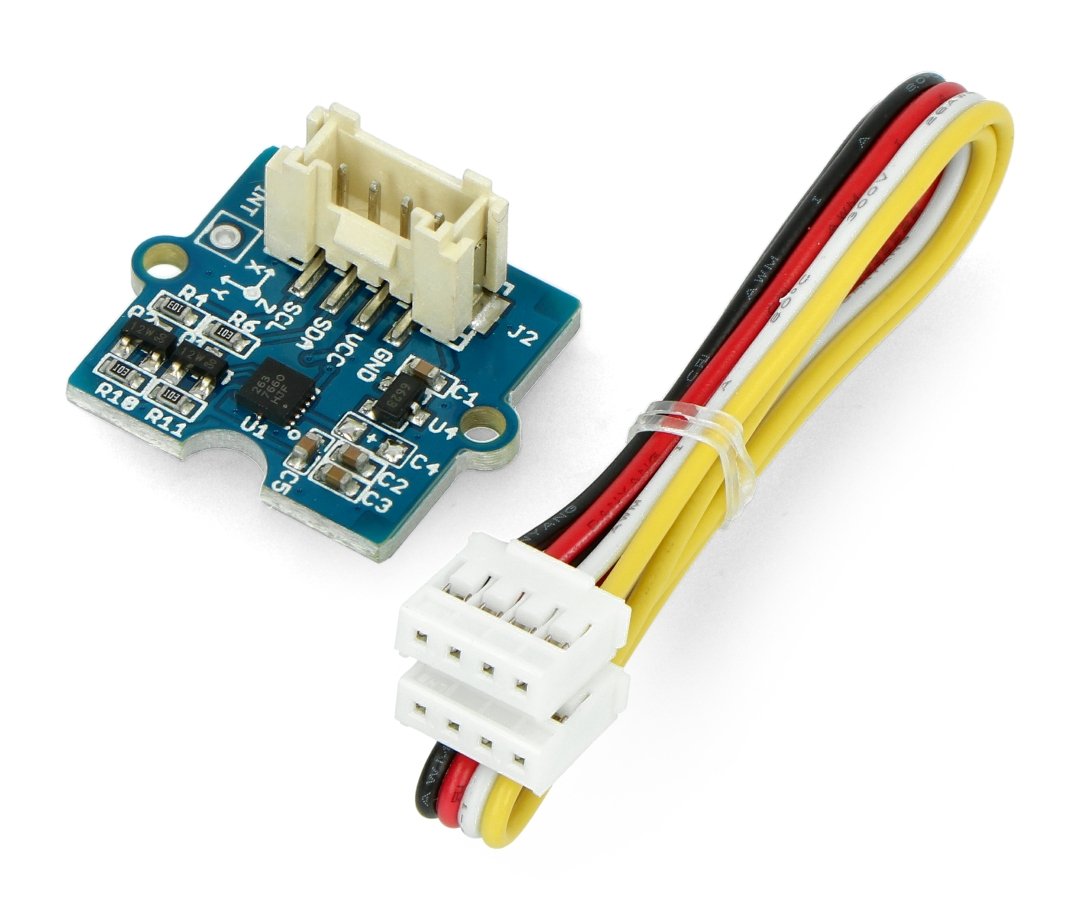 3-axis accelerometer with Grove cable.
Product compatible with Arduino
The manufacturer provides auser guide, and a library for Arduino.
Connecting the accelerometer module
The sensor communicates via the I2C interface and is powered from 3 V to 5.5 V. It is equipped with a Grove connector.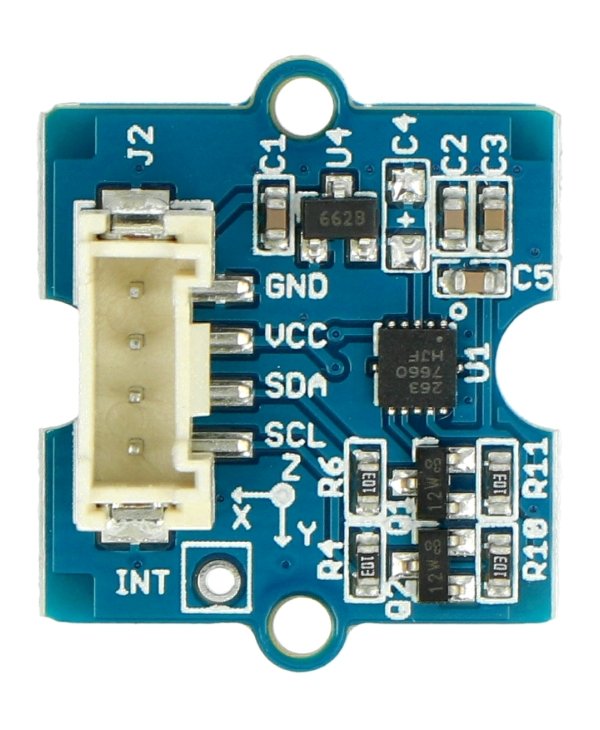 | Pin | Description |
| --- | --- |
| GND | The weight of the system. |
| VCC | Supply voltage 3 V or 5.5 V. |
| SDA | I2C bus data line. |
| SCL | I2C bus clock line. |
| INT | Pin external interruption. |
Accelerometer specifications
Supply voltage: 3 V to 5.5 V
Sleep mode current consumption: 0.4 μA
Standby current consumption: 2 μA
Average current consumption: 47 μA
Measuring range: ± 1

.5 g

Frequency: 21 LSB/g

Dimensions: 20 x 20 x 015 mm

Weight: 8 g