Product description: Grove adapter - RJ45
Module for transferring a 4-pin Grove connectorto anRJ45 connector. The use of an Ethernet cable and Grove modules - RJ45, allows the connection of sensors / modules over a muchlonger distance thana standard Grove cable.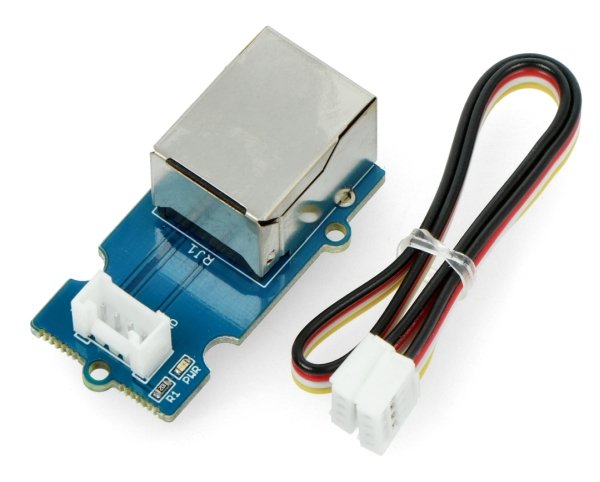 Module, Grove adapter - RJ45, also included is a cable with Grove connector.
RJ45 module connection
The module communicates via a digital interface, the Grove connector enables easy connection of the module to the BaseShieldoverlay.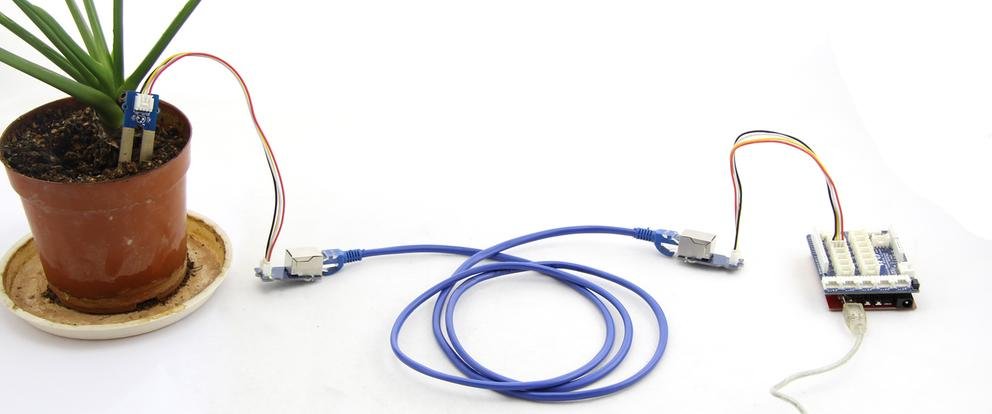 Example of module application.
Module specifications
Connector: RJ45 - Grove
Dimensions: 130 x 90 x 18 mm
Weight: 15 g
Included
Grove adapter - RJ45
Grove cable