Product description: Eura-Eura tech AK-03B3 - dummy SURVEILLANCE cameras
Dummy camera installed to scare away vandals and thieves without the cost of installation of CCTV cameras. It is equipped with LED that simulates the real action, it is designed for mounting indoors and outdoors. Mounted in a prominent place, effectively deter breaking-in attempts. The device is powered by 2AA batteries(not included) for approximately2 to 3 months of flashing of built-inLEDs.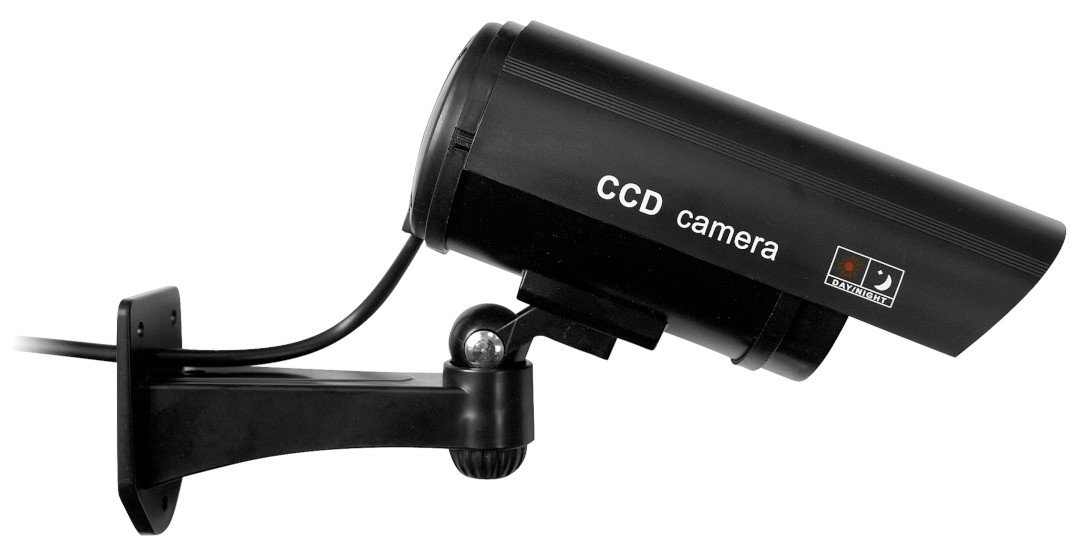 A case simulating a real camera effectively deters thieves.
Characteristics of the dummy Eura AK-03B3
Power supply: 2 xAA battery(sold separately)
Built-in LEDs
Case: plastic
Mounting location:

Indoors
Outdoors (recommended)

Degree of protection: IP44
Included are dowels
Dimensions: 145 x 215 x 85 mm
Weight: 300 g