Description of product: Iduino Module with white LED diode + cable 3-pin
Module with white LED with cool undertone. It communicates using a digital contact. A power voltage of5 V. The kit includes a cable with connector 3-pin.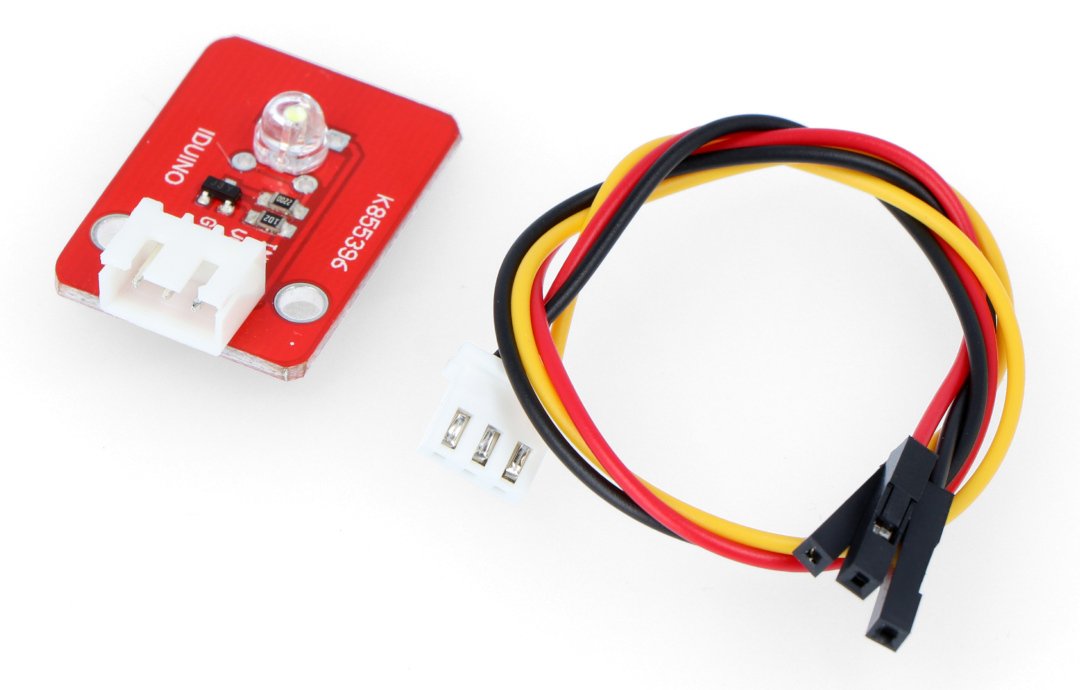 Connect the module with the diode
The module has connector 3-pin. It has a digital output signal, communicates with any device equipped with a microcontroller, e.g.an Arduino.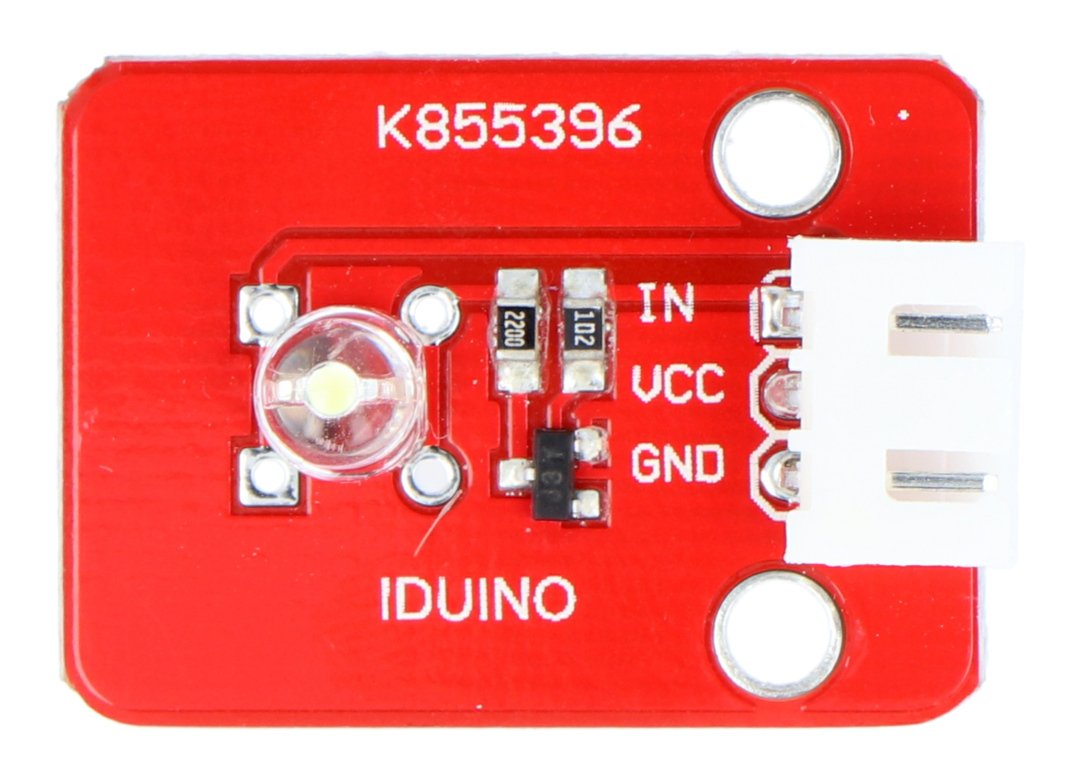 | Pin | Description |
| --- | --- |
| IN | The digital input signal. |
| VCC | The supply voltage of 5 V. |
| GND | The ground of the system. |
Specification of the module with a diode
Supply voltage: 5 V
Color: white cold
Communication: digital output
Connector: 3-pin
Dimensions: 25 x 15
Weight: 4 g