Product description: MINI+ upgrade kit - for Prusa MINI printers - SuperPINDA sensor
Upgradekit designed for Prusa MINI printer that allows you to implement the most significant improvement introduced by the manufacturer in the latest version of the device markedMINI+. The package contains the latest version of theSuperPINDAautomatic leveling sensor, which replaced the MINDA probe originally installed in the MINI version. SuperPINDA is resistant to high temperatures, they do not affect the correct operation of the sensor. It has a built-in high quality sensor which replaced a traditional thermistor. All changes made in the product allow to significantly simplify the process of leveling the heating table and more accurate calibration of the first print layer.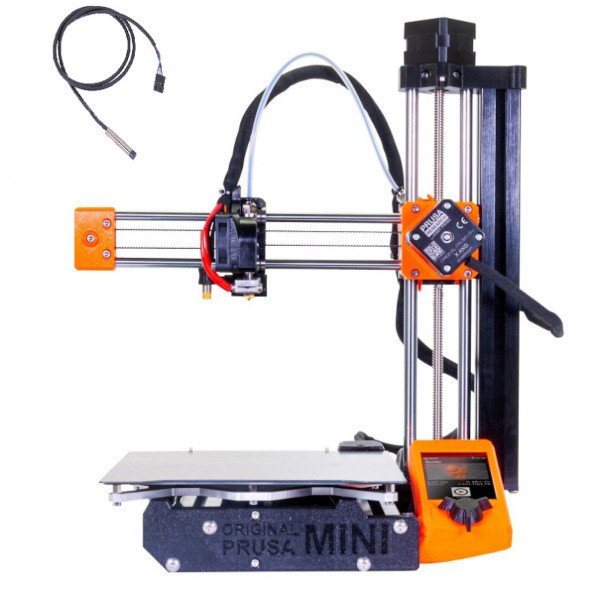 The kit includes the SuperPINDA sensor.Prusa 3D printersto be purchased separately.
Prusa MINI+
Prusa MINI+ is the product with the smallest working area offered by Prusa, a well-known 3D printer manufacturer. This model allows you to form prints with a maximum size of 180 x 180 x 180 mm while maintaining the high quality known from the flagship model Prusai3 MK3S+. Our shop offers two versions of Prusa MINI+: akit for simplified assemblyand a DIYkitfor completeself-assembly.
Contents of the kit
The manufacturer did not include metal Y-axis bearing housings in the kit. Prusa does not encourage changing them in printers that are already assembled. They are not intended to improve print quality. Their purpose is to facilitate the assembly of a new printer.