Description: Servo 1111 for RoboBuilder 5720T Black
1111 servo forRoboBuilder5720TBlack. Part aboutID02. The servo is used to move parts of the robot's body. Made of high quality materials guarantees long and failure-free work and thus a lot of fun with the robot.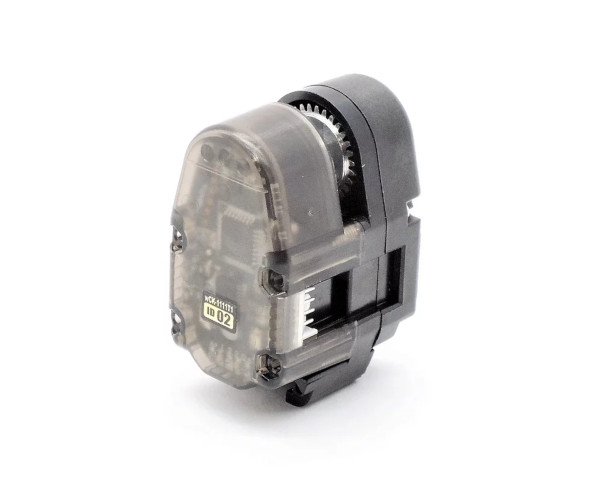 Servo 1111 for RoboBuilder 5720T Black.
RoboBuilder 5720T Black
Ahumanoidrobot capable of dancing, standing on his hands, digging. The robot's construction, offering great possibilities, allows us to move from a humanoid character to a dinosauror a dog.Programming can be doneon different levels: forthe youngest, the manufacturer has provided ready-made programs, thanks to which, once the robot is assembled, you can go straight to play. More experienced users can add their movement sequences by programming the robot in simple graphic applications such as MotionBuilder, ActionBuilder orMicrosoft Robotics Development Studio. Completely experienced programmers can use the.Net library and the RBC Serial Protocol.
Robot Servo Specifications