Product description: Laser pointer-pointer green
The laser pointer is perfect for schools, construction sites, companies, offices for various meetings and project discussions. It can also be used at home or wherever you need it, has a small and handy shape, is lightweight so you can take it literally anywhere. The laser has a range of up to15 mand gives agreenlight colour. It is powered by 21.5 V AAAbatteries(not included).
In addition, the laser has a metal clip, fountain pen type, which allows you to attach the laser to the pockets of a shirt or e.g. a notebook. Also included in the set is a case.
The set does not includeAAA batteries.
They can be purchased separately.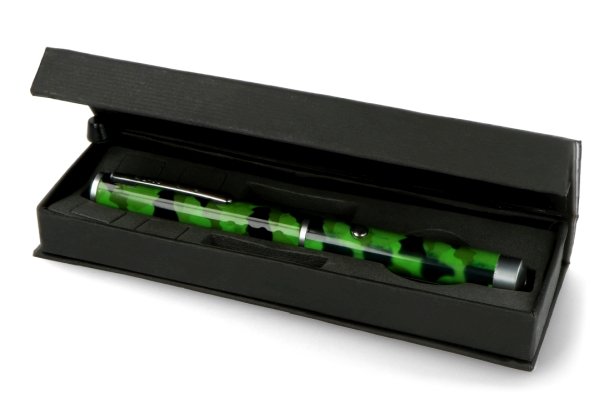 Green laser pointer-pointer.
Attention!
Do not look directly into the laser light source with the naked eye; this may damage your eyesight. Keep the laser away from children. Also do not reflect the laser beam from the surface of the mirror.
Laser specifications
Light colour: green
Range: 15 m
Best storage and use of the laser at: 15°C to 25°C
Dimensions: 15.5 cm x ∅1 cm
Weight: 0,03 kg