Product description: Eura-tech EL Home MD-08B7 - external PIR motion sensor 230V white
Photo-optical sensor providingmotion detection, designed for installationoutdoors. It is used toautomatically turn on the  lights and other devices. It can be attachedto a wall or ceiling. It canadjust the working time and the outdoor lighting threshold. Operating distance isup to 12 m. Voltage supply230 V AC.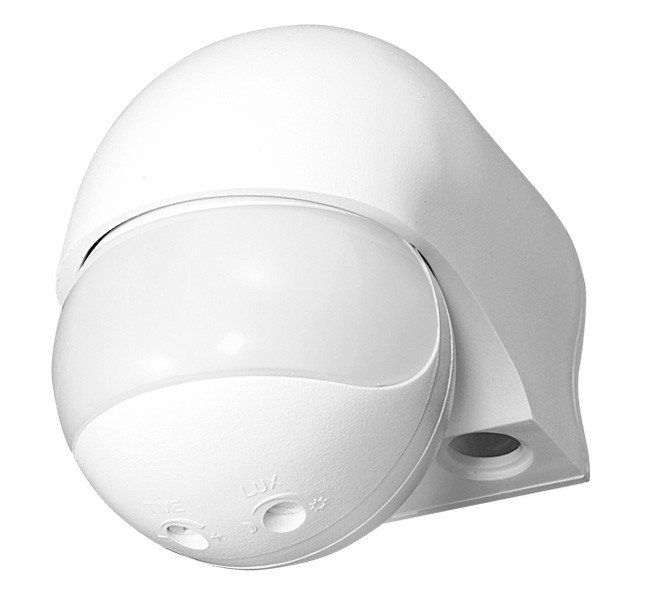 The module can control the lights or any other electrical device.
Specifications of the motion sensor EL Home MD-08B7
Supply voltage: from 220 V to 240 V AC
Sensor type: PIR
Mounting location: outside / inside
Recommended mounting height: from 1.8 m to 2.5 m
Detection angle: 180 °
Detection range: up to 12 m
Adjusting the delay time:

Minimum: 10 seconds +/- 3 seconds
Maximum: 12 minutes +/- 2 min.

The adjustment range of the illumination threshold: 3 Lux to 2000 Lux
Max. resistive load: 1200W
Maximum inductive load: 300W
The factor of protection of the case: IP44
Color: white
Operating temperature: -18 °C to 40 °C
Dimensions: 95 x 65 x 86 mm
Weight: 160 g