Product description: RAM Samsung 4GB DDR4 PC4-19200 SO-DIMM for Odroid H2
Samsung'sDDR4 SO-DIMM 4 GB RAM memory. The memory is designed forOdroid H2mini-computer, which does not have RAM memory as standard. The memories have CL 17-17-17 delays. The memory supply voltage is 1.2 V (maximum 1.26 V).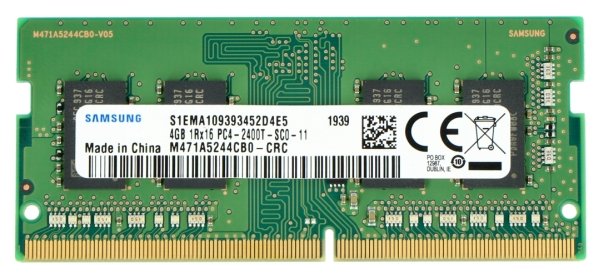 4GB of DDR4 RAM memory for Odroid H2 minicomputer.
Expansion capabilities of the Odroid H2 minicomputer
Odroid H2 is a small but extremely efficient minicomputer, which thanks to a large number of accessories can be equipped with a chassis, hard disks, high-performance M.2 SSDs, RAM bones or active cooling.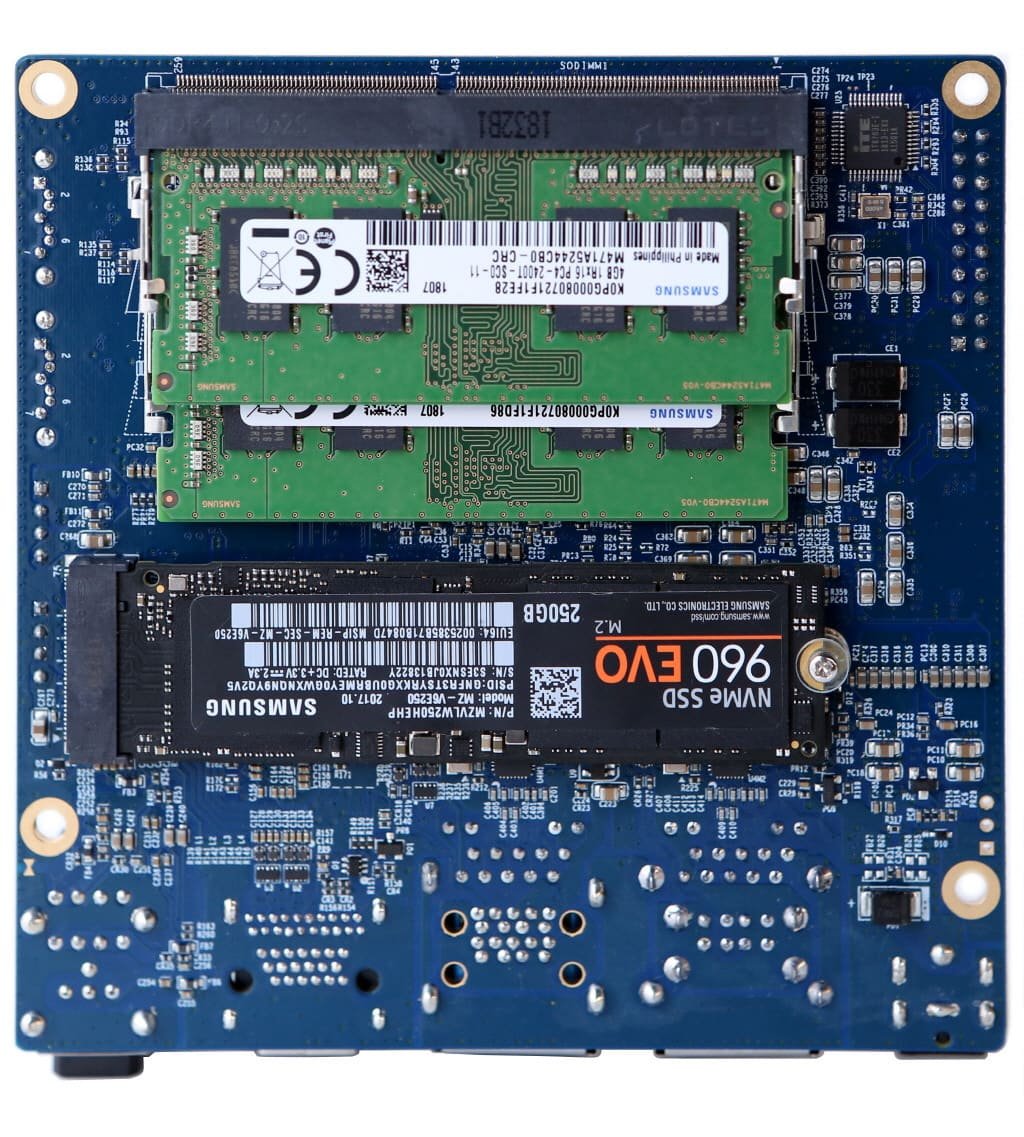 Odroid H2 minicomputer with mounted RAM and M.2 SSD. The subject of sale is a single RAM dice.
RAM memory specification
Bone capacity: 4 GB
Memory standard: DDR4 SO-DIMM
Delays: CL 17-17-17
Power supply voltage: 1.2 V (maximum 1.26 V)
Data transfer rate: 2400 MT/s