Product description: HDMI video converter - 3x RCA
The device enables conversion of signal format 480i/ 576i to720p / 1080p. The converter allows you to connect a device equipped with an HDMI connector with a display equipped only with an RCA connector. The device is a plugand playproductandis ready to use right after connection. The device is powered using theminiUSBcable included in the package.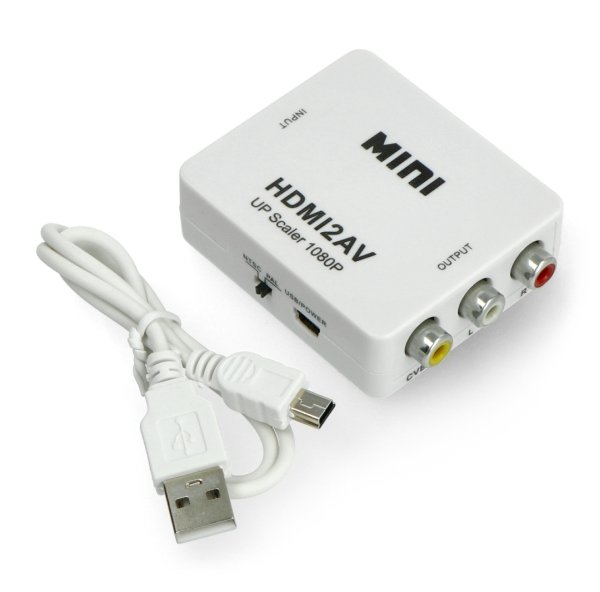 HDMIConverter- 3x RCA.
Technical specifications
Power supply: 5 V
The connectors of the device: 3x RCA, HDMI, miniUSB
Type of device: Plug&Play
Supported technologies:
Colour: white
Dimensions: 62 x

55 x 20 mm