Product description: Protective cover for 3D printers Dobot Mooz
Two-piece cover inblue. Serves asprotectionfor3D Dobot Mooz printers. It has 4 walls of translucent plastic. The upper wall has dimensions 265 x335 mm, the sides265 x355 mmand the rear 335 x355 mm.The upper part is removable.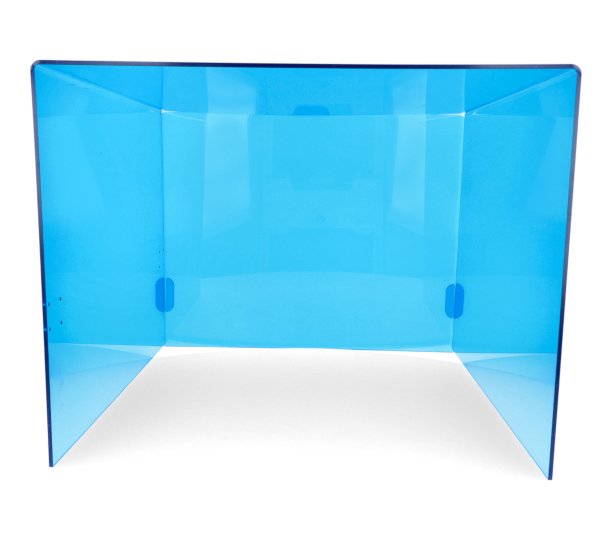 Protective cover for 3D Dobot Mooz printers.
Printer protection cover specifications
Colour: blue - transparent
The top cover can be removed
Dimensions of individual walls:

Upper: 265 x 335 mm
Lateral: 265 x 355 mm
Rear: 335 x 355 mm