Description: LDO Stabilizer 1,8V NCP1117DT18G - SMD TO-252
Low-Dropout linear stabiliser with1.8 Voutput voltage and a maximum current of1 A. Closed inTO-252housing,has 3 pins.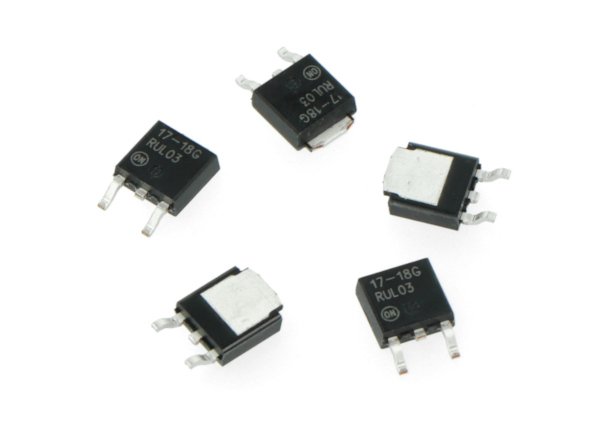 Linear stabilizer NCP1117DT18G - 5 pcs. included.
Otherlinearstabilizers are also available in our offer.
Stabilizer specifications
System: NCP1117DT18G
Input voltage: up to 20 V
Output voltage: 1,8 V
Output current: 1 A
Voltage dropout: 1.07 V
Case: TO-252
Number of pins: 3
Operating temperature: 0°C to 125°C
Price for 5 pieces.