Description: Velleman PLA 1,75 mm 0,75 kg felt - black
Filament made of PLA used as a cartridge for 3D printers and printing pens. Filament diameter is equal to 1,75 mm. Set contains 750 g of felt in black color with a length of about 250 m.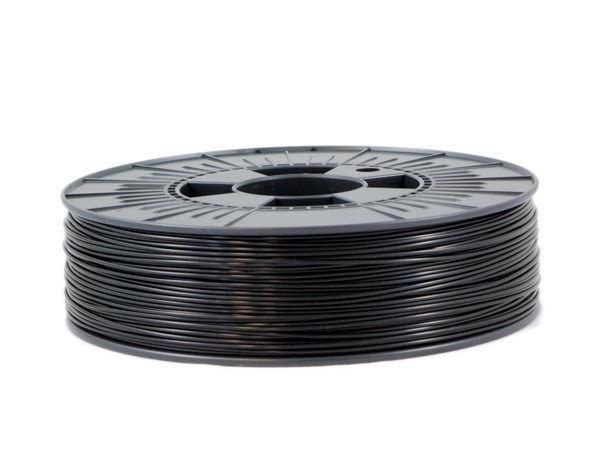 Properties of PLA
Easy to print at low temperatures
Biodegradability
Low odour intensity
Inexpensive and comes in many colour variations


Specification
Material: PLA
Diameter: 1.75 mm
Specific gravity: 1.24 g/cm³
Printing Temperature: 180°C to 210°C
Impact strength: 7.5 kJ/m²
Colour: black
Length: approx. 250 m
Spool dimensions: 200 x 55 mm
Weight: 750 g
Velleman PLA - non-toxic felt
Apart from numerous practical advantages in the form of resistance to damage and ease of processing, black colour Velleman PLA felt is non-toxic. Although fumes with sweet smell are produced during printing from this felt, they are not a threat to health and life for living organisms. As a result, PLA felt can be a very good alternative to plastic felt, and the process of printing with this felt does not require the connection of an additional vapor extraction system.
Cooling during printing with Velleman PLA black felt
3D printing is a process that is inextricably linked to the phase transformations that filament, including Velleman PLA, undergoes. When the filament enters the extruder, its form changes from a solid to a partially liquid form. To ensure the best possible reproduction of the physical 3D model in relation to the digital prototype, in addition to sufficient printing resolution, it is necessary to ensure good quality cooling, which accelerates the return of the filament line to a solid state.