‌
‌
Product description: Filament Rosa3D PLA Rainbow 1.75 mm 0.8 kg - Army Forest
The PLA filament contains a multi-colored line, the colors of which smoothly transition into tropical shades of khaki, olive green and brown, creating a military color scheme. With the selection of appropriate parameters, the printout can have all colors. Individual production series of the filament may differ in the frequency and order of color transitions. The material is characterized by great ease of printing while maintaining high detail of the formed 3D models and good adhesion between the layers. The filament is used in 3D printers working in FFF / FDM technology. The material has been factory wound on a spool and vacuum packed, it does not require a closed chamber . The package contains 0.8 kg of filament, and its diameter is equal to 1.75 mm .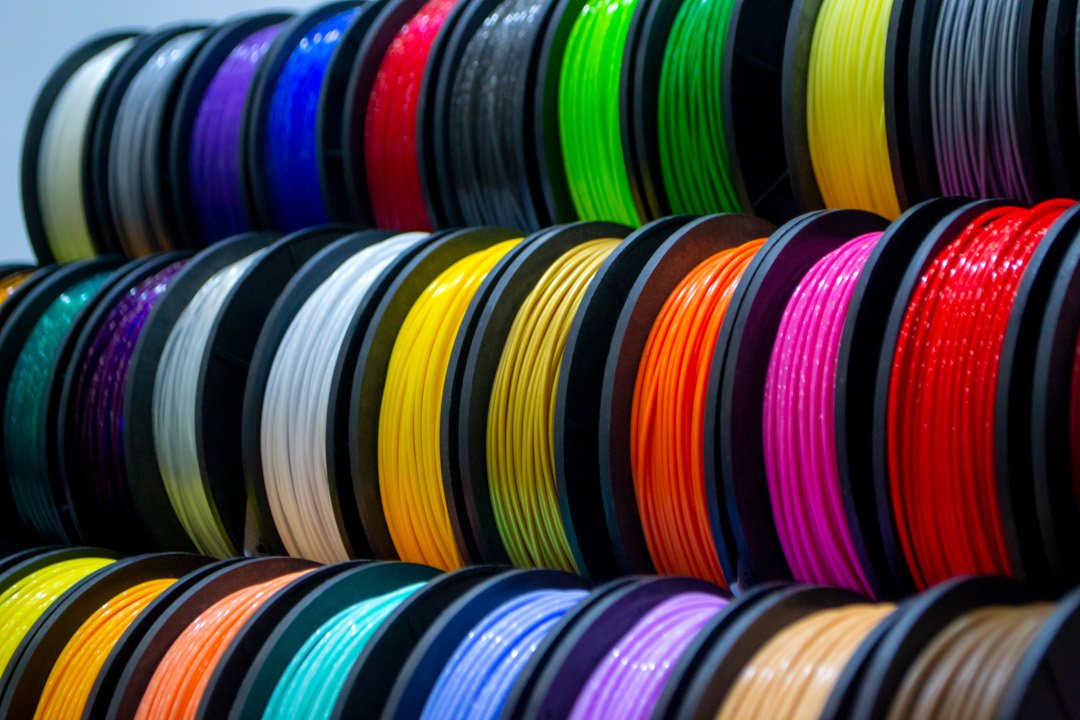 In our offer of filaments you will also find other materials and colors.
Application of the filament
Gadgets (e.g. pendants, keyrings)
Decorations (e.g. vases)
Toys (e.g. figures)
Personalized gifts
Properties of PLA Rainbow
Excellent adhesion between layers
Odorless
It does not show shrinkage, it does not need a closed chamber
High precision of prints
Ease of printing
Great detail reproduction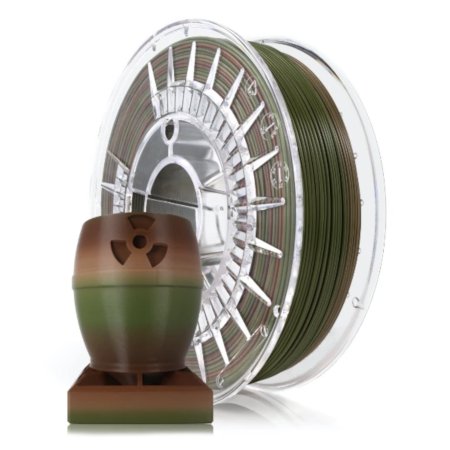 An example model printed with Rosa3D PLA Rainbow Army Forest filament.
Suggested printing parameters
| | |
| --- | --- |
| extrusion temperature | from 185°C to 225°C |
| table temperature | from 40°C to 60°C |
| airflow | from 20% to 100% |
| Print speed | from 60mm/s to 80mm/s |
Due to the differences in the construction of printers, the above data should be treated as guidelines, and the appropriate values should be determined experimentally.
Technical specification and physical properties of PLA Rainbow Army Forest
| Parameter | Range |
| --- | --- |
| Filament diameter | 1.75mm |
| Color | Army forest (khaki, olive green and brown) |
| Print speed | From 60mm/s to 80mm/s |
| printing temperature | From 185°C to 225°C |
| table temperature | From 40°C to 60°C |
| Material density | 1.25g/cm³ |
| Spool - material | PLA Rainbow |
| Desiccant | Yes |
| Vacuum packing | Yes |
| net weight | 0.8 kg |