Product description: Raspberry Pi 4B wooden housing
The casing's construction is designed forRaspberry Pi 4Bminicomputer, has dimensions99 x 69 x 30 mm. The casing is made ofwood, cut outby laser. Mounting is very simple, based on snaps.The casehas precision cut-out holes for 3,5 mm audio jack, HDMI, USB,EthernetandmicroSDmemory card slot,does not allow direct access to GPIO. The top cover features the cut-out Raspberry Pi logo.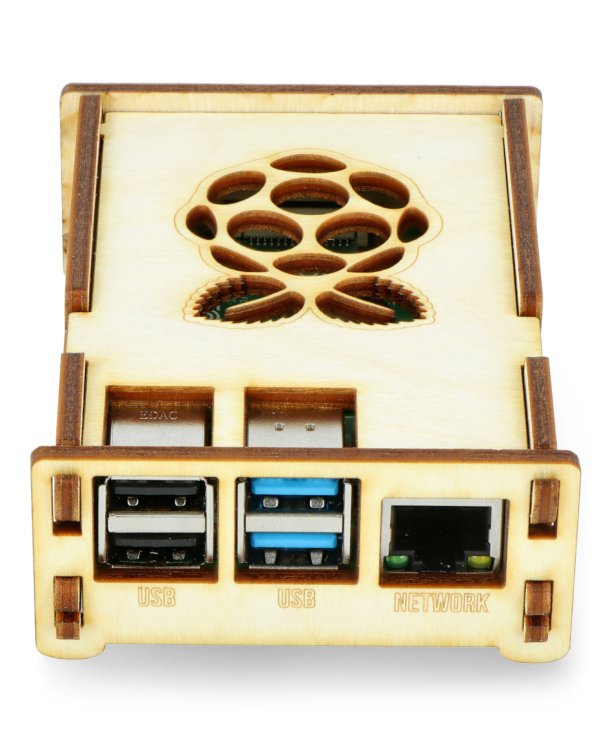 Case for Raspberry Pi 4B wooden.
Case specification for Raspberry Pi.
Material: wood
Raspberry compatible enclosure Pi 4B
Dimensions: 99 x 69 x 30 mm
Set contents:
6 wooden enclosure walls

4 screws for mountingRaspberry Pi

4 wooden nuts for screws