Product description: Shelly Humidity & Temperature - sensor of temperature and humidity wi-fi
Module formeasurement of temperature and humidity via wi-fi networkusing the app on your smartphone from anywhere in the world. For use with Shelly, it is sufficient to configure the device via web browser. It works in temperatures ranging from-40°C to 60°Cand humidity of0% to 100%. It is powered with the CR123A 3 Vbattery.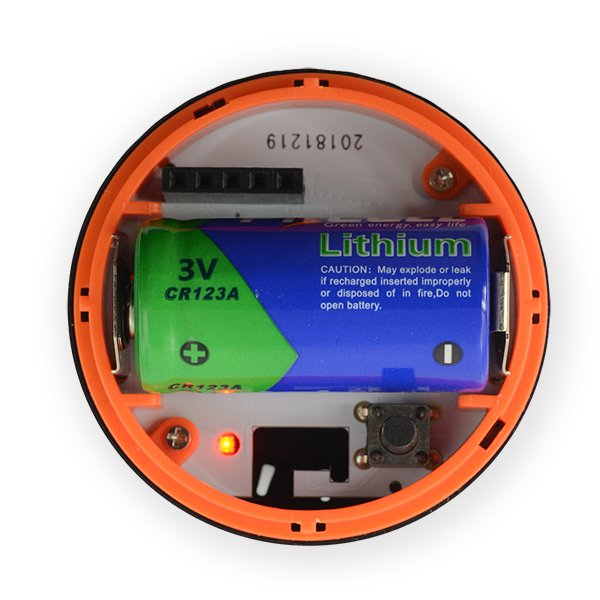 The device is powered by a CR123A battery which allows for powering of up to 16 months.
The main characteristics of the temperature and humidity sensor Shelly
Measurement of temperature and humidity from anywhere
3 V power via CR123A battery
Time of the battery life up to 16 months
The temperature measurement range: -55°C to 125°C
Measuring range of the humidity: 0% to 100%
Range of up to 50 m
Open API
Shelley Modules
We recommend you to check our offer for Shelleyhome automation.
Specification of the sensor Shelly Humidity & Temperature
Supply voltage: 3 V CR123A battery (not included)
Operating time on the battery: up to 16 months
The temperature measurement range: -55°C to 125°C (+/- 1°C)
Measuring range of humidity: 0% to 100% (+/- 5%)
Communication: wi-fi, 802.11 b/g/n
Module dimensions: 45 x 45 x 30 mm