Product description: Shelly Door Window 2 - Door/window open sensor, brightness and temperature WiFi
A sensorto detectopen doors or windows, and to measurelight and temperature. You can use it to create a quick alarm system when a window or door is opened unexpectedly while you are away from home. It communicates viaWiFinetwork, thanks to a dedicated application you can remotely monitor the status of the sensor. The device is also compatible with popular voice assistants such as Amazon Alexa and Google Assistant. The sensor is powered by twoCR123Abatteries (not included).
Main features of the sensor
Wireless connectivity- the Shelly Door Windows 2 sensor connects to the WiFi network, no additional control panel is required.
Security- the device will inform you when a window or door is open while you are out, sleeping or when it starts raining.
Wide compatibility- compatible with Amazon Alexa and Google Assistant.
Door sensor- will let you know when a door or window is open.
Temperature sensor- will allow you to keep the temperature in your home comfortable.
Light sensor- the device has a built-in brightness sensor.
Wireless- the sensor is powered by two CR123A batteries, no additional cables are required.
Remote monitoring- using a dedicated application, you can view the status of the sensors from anywhere in the world.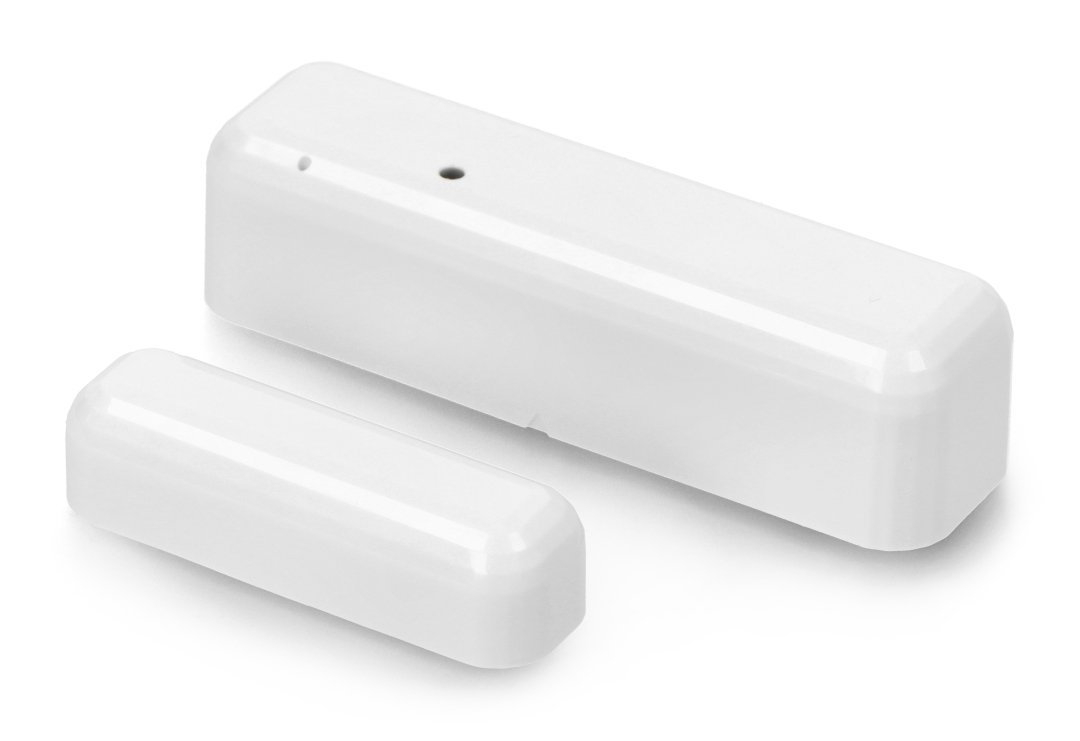 Door/window opening, temperature and light sensor.
Shelly sensor specification
Power supply: 2x CR123A (not supplied)
Battery life: 18 msc
Brightness measurement: yes
Temperature measurement: yes

Measuring range: -40°C to 60°c

(± 1°C)

Open / close sensor: yes

Vibration sensor: yes

Tilt angle sensor: yes

Communication: WiFi 802.11 b/g/n 2.4 GHz

Signal power: 1 mW

Colour: white

Communication range: up to 50 m in the open field, up to 30 m in the building

Operating temperature: -10°C to 50°C

Dimensions: 82 x 23 x 20 mm / 52 x 16 x 13 mm