Description
Complete module controlled via wi-fi using the smartphone eWeLink app for iOS and Android. The device Includes power meter, it can perform measurements in kWh, and generate monthly reports on energy consumption. Sonoff Pow allows users to calculate the electricity bills, and also to know which devices consume the most energy.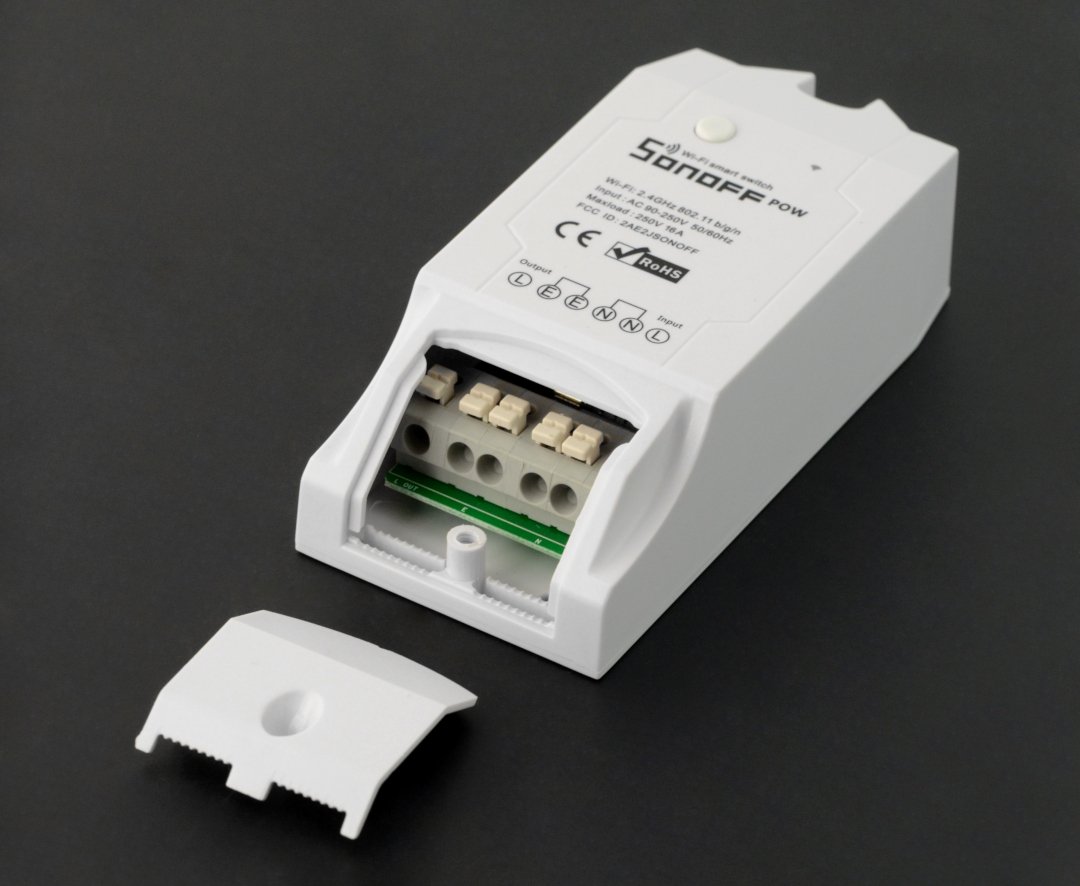 Thanks to the integrated wi-fi module and thesmartphone app, relay enables remote control of household appliances, turning on / off in accordance with the schedule specified by the user. In addition, the module was equipped with additional ports for installing external software.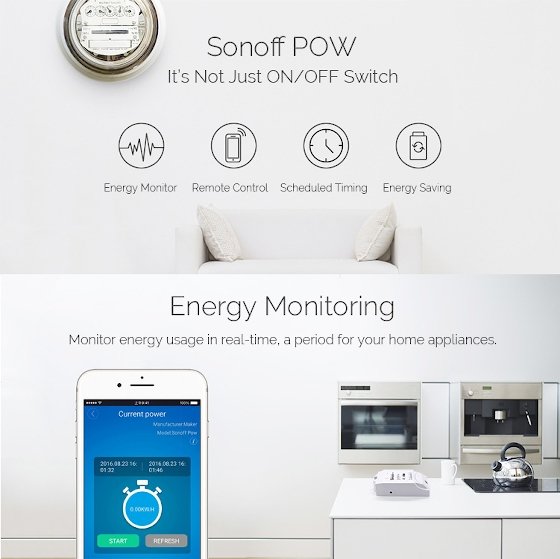 Connection example
The switch has six terminal connectors ARK. The following picture shows an example wiring connection with the device powered by high voltage.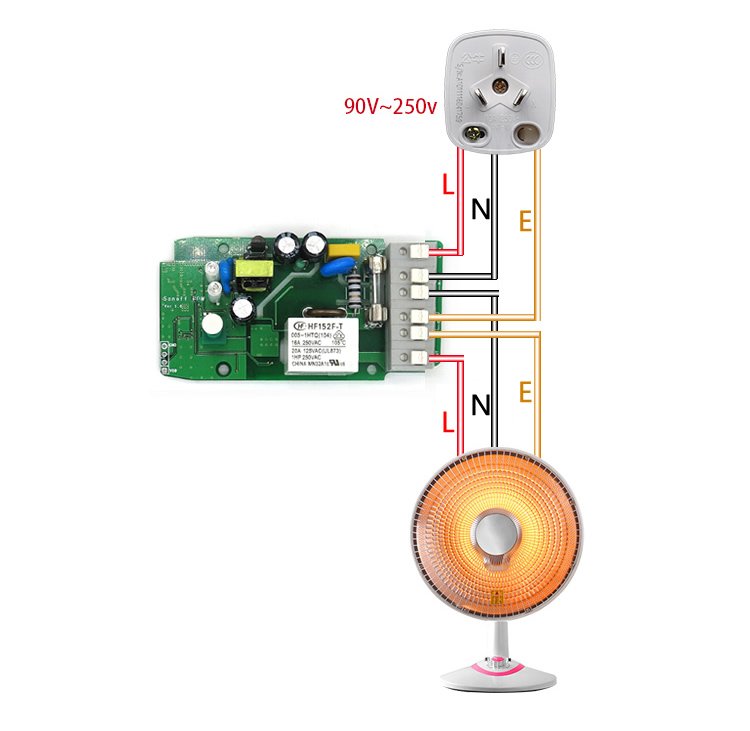 Key features
Remote control using the app EWeLink
Checks the power consumption in any time period, e.g. daily, monthly
Checks the energy consumption in real time
Displays the current status of the device in the eWeLink app
Cooperates with Amazon Echo, Echo Dot, Tap Amazon, Google Home, Google Nest
Specification
Supply voltage: 90V to 250V AC
Maximum current: 16A
Max power: 3500W
Color: white
Standard: 802.11 b / g / n
Encryption: WPA-PSK / WPA2-PSK
Case material: fireproof ABS-V0
Operating temperature: 0 °C to 40 °C
Operating humidity: 5% to 90% RH
Certificate: CE, RoHS, FCC
Dimensions: 114 x 52 x 32 mm