Product description: Sonoff SV - 5 V - 24 V relay - WiFi Android/iOS
A device for people who want to build their own smart home system.Sonoff SV is a universal low voltage switch for remote control of a smart home system using WiFi. We can connect both direct and alternating current to therelay. The product does not support 433 MHz radio communication. The SV relay operates with a voltage range from5 V to 24 V.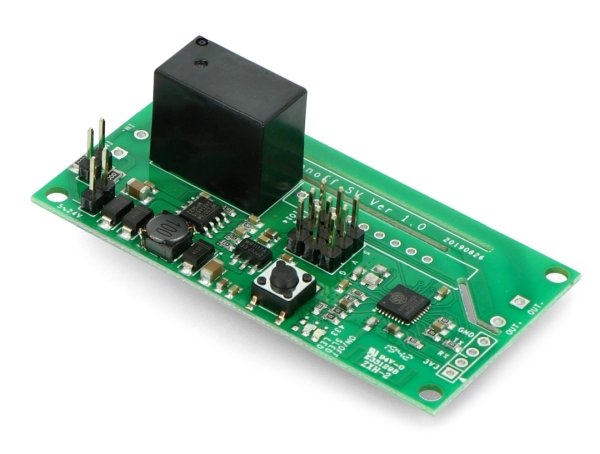 The relay is controlled by ESP8266.
Control by application
The relaycommunicates via the WiFi module with the home network. The product is supported by the eWeLink application available on mobile devices equipped with Android and iOS. In the application you can remotely switch on or off the devices connected to it and check the status. The application also allows to establish 8 schedules to control the operation of the device. The module also works with voice assistants such as AmazonEcho orGoogle Home.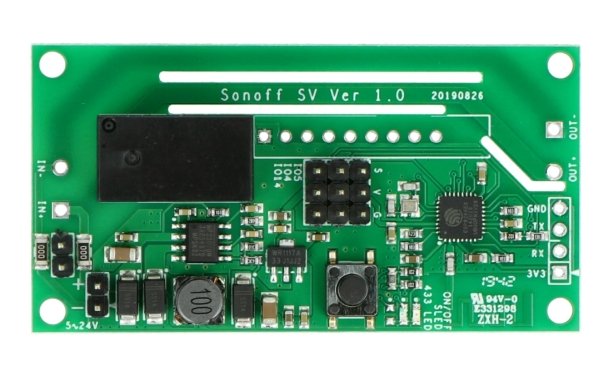 Operation from the smartphone position is carried out using eWeLink application available in thePlayStoreandAppStore.
Technical specifications
Power supply: 5 V to 24 V
WiFi standard: 802.

11 b / g / n

WiFi frequency: 2.4 GHz
Working humidity: from 5% to 95%
Dimensions: 65 x 34 x 12 mm
Weight: 15 g