Product description: ZigBee LCD TH2 Tuya Smart Life temperature and humidity sensor
Small sizetemperature andhumidity sensor withLCDdisplay. It measures temperature from -10°C to 55°C with an accuracy of +/- 0.3°C and ambient humidity from 0% to 100% with an accuracy of 3%. The product is an element of the Tuya home automation system. It iscompatiblewith ZigBee 3.0. The device canbeused as a sensor to start an air conditioning or heating system. The Tuya Smart Life applicationarchives data from many measurements and presents it on a graph. The Tuya THT2is powered by two AAA batteries,whichare included inthe package.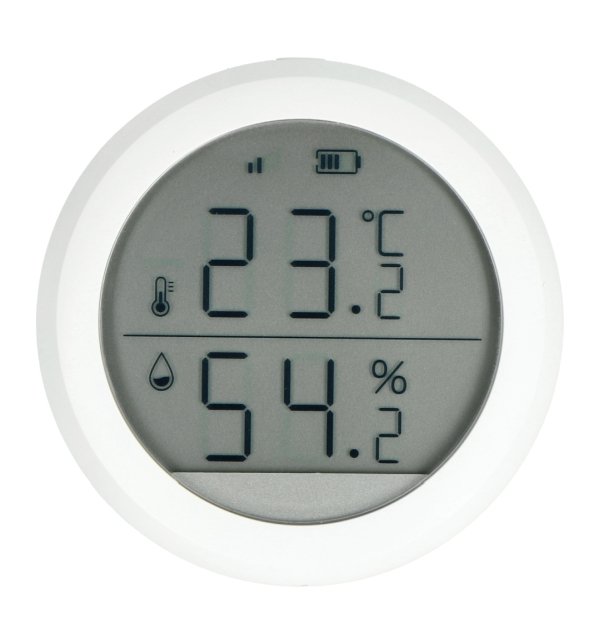 ZigBee LCD TH2 Tuya Smart Life temperature and humidity sensor.
ZigBee communication standard in practice
ZigBee is anopen standard for radio communication. In version 3.0 it is mainly used for creating complex home automation systems. It is characterized by high speed of operation, high level of communication safety and low power consumption. Individual products based on ZigBee protocol, operate on the basis of a common control panel (gateway).Grid topology, in which each receiver is simultaneously a transmitter, ensures stable communication between the individual components of the system. A failure of one component does not disrupt the entire system.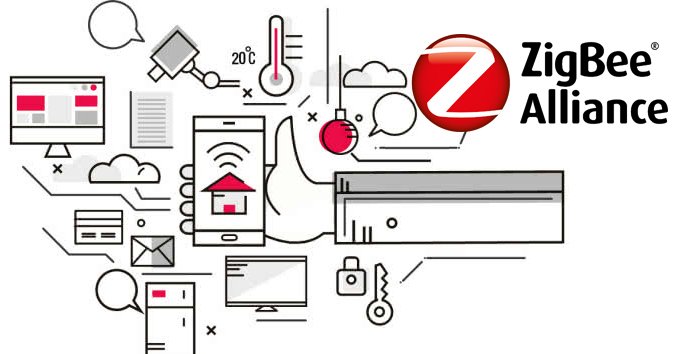 ZigBee Alliance is an association of manufacturers developing ZigBee standard.
Devices using the ZigBee communication standard allow you toeasily expand your home automation system.Adding another sensor usually requires pressing the appropriate button on its housing and confirming the selection in the application.
Tuya Smart Life temperature and humidity sensor specifications
Temperature detection range: -10°C to 55°C
Temperature detection accuracy: 0.3°C
Humidity detection range: 0% to 100%
Moisture detection accuracy: 3%
Antenna type: built-in
Display type: LCD
Communication protocol: ZigBee 3.0

as standard: 802.15.4

Colour: white

Dimensions: 61 mm x 23 mm
Weight: 10 g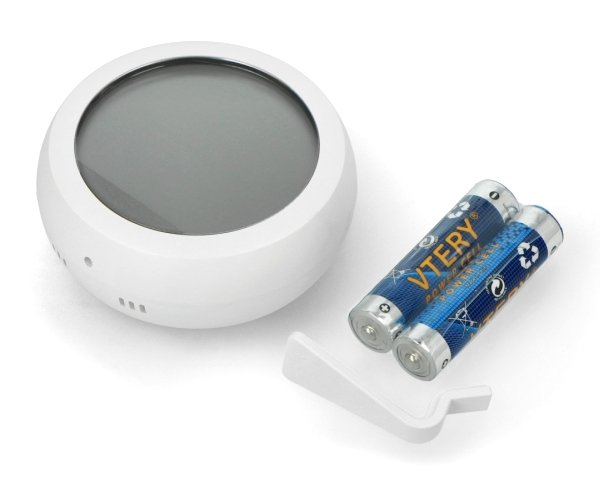 ZigBee temperature and humidity sensor kit.
Set contents
Temperature and humidity sensor
Plastic support
Double-sided mounting tape
2 x AAA battery